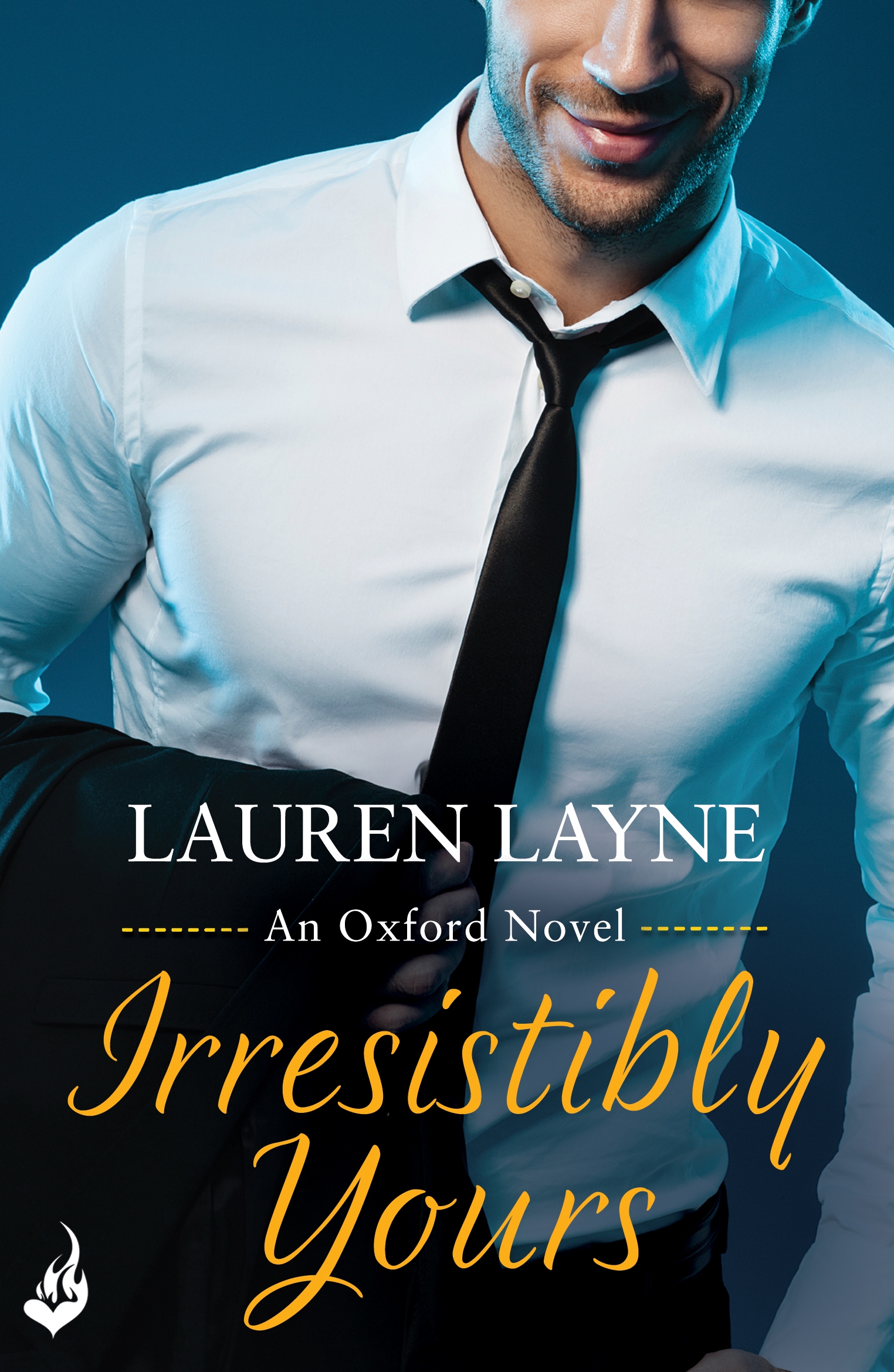 Will fun and sexy Cole, from Lauren Layne's Oxford series, be your #EternalBookBoyfriend?
Name: Cole Sharpe                        
Location:  Oxford magazine offices, New York
Profession:  Freelance sports journalist
Age: Early thirties            
Height:  Around six foot
Body type: Lean and athletic      
Hair: Sandy blond hair long enough to run your hands through                  
Eyes: Dark brown eyes that promise a good time…                          
Dress sense: As comfortable in a fitted suit for work as in jeans for watching baseball games
In a nutshell: Charming yet insatiable writer wanting a good time but getting more than he bargained for
Perfect match: An intelligent, sweet woman who rivals his baseball passion and journalistic flair
Ideal date: Watching a baseball game with hot dogs
Interests:  Baseball, sport, writing
Random fact: Cole financially supports his younger brother, who is also his best friend
Find him in: Lauren Layne's Oxford Series (Irresistibly Yours, Playing For Keeps)
Fans of Julie James, Carly Phillips and Chanel Cleeton - meet the men of Oxford magazine! In the first captivating spin-off of Lauren Layne's bestselling Sex, Love & Stiletto series, Irresistibly Yours, a not-so-friendly battle of the sexes turns into a scorching office romance.

Hotshot sports editor Cole Sharpe has been freelancing for Oxford for years, so when he hears about a staff position opening up, he figures he's got the inside track. Then his boss drops a bombshell: Cole has competition. Female competition, in the form of a fresh-faced tomboy who can hang with the dudes-and write circles around them, too. Cole usually likes his women flirty and curvy, but he takes a special interest in his skinny, sassy rival, if only to keep an eye on her. And soon, he can't take his eyes off her.

Penelope Pope knows all too well that she comes off as just one of the guys. Since she's learned that wanting more usually leads to disappointment, Penelope's resigned to sitting on the sidelines when it comes to love. So why does Cole make her want to get back in the game? The man is as arrogant as he is handsome. He probably sees her as nothing more than a barrier to his dream job. But when an unexpected kiss turns into a night of irresistible passion, Penelope has to figure out whether they're just fooling around - or starting something real.

Want more fun, fresh, flirty and very sexy rom-com? Check out all the titles in the Oxford series: Irresistibly Yours, I Wish You Were Mine and Someone Like You, and don't miss the warm, witty and sexy Wedding Belles series.

Can a guy and a girl really be 'just friends'? You won't want to miss Lauren Layne's sexy take on this timeless question in Blurred Lines.