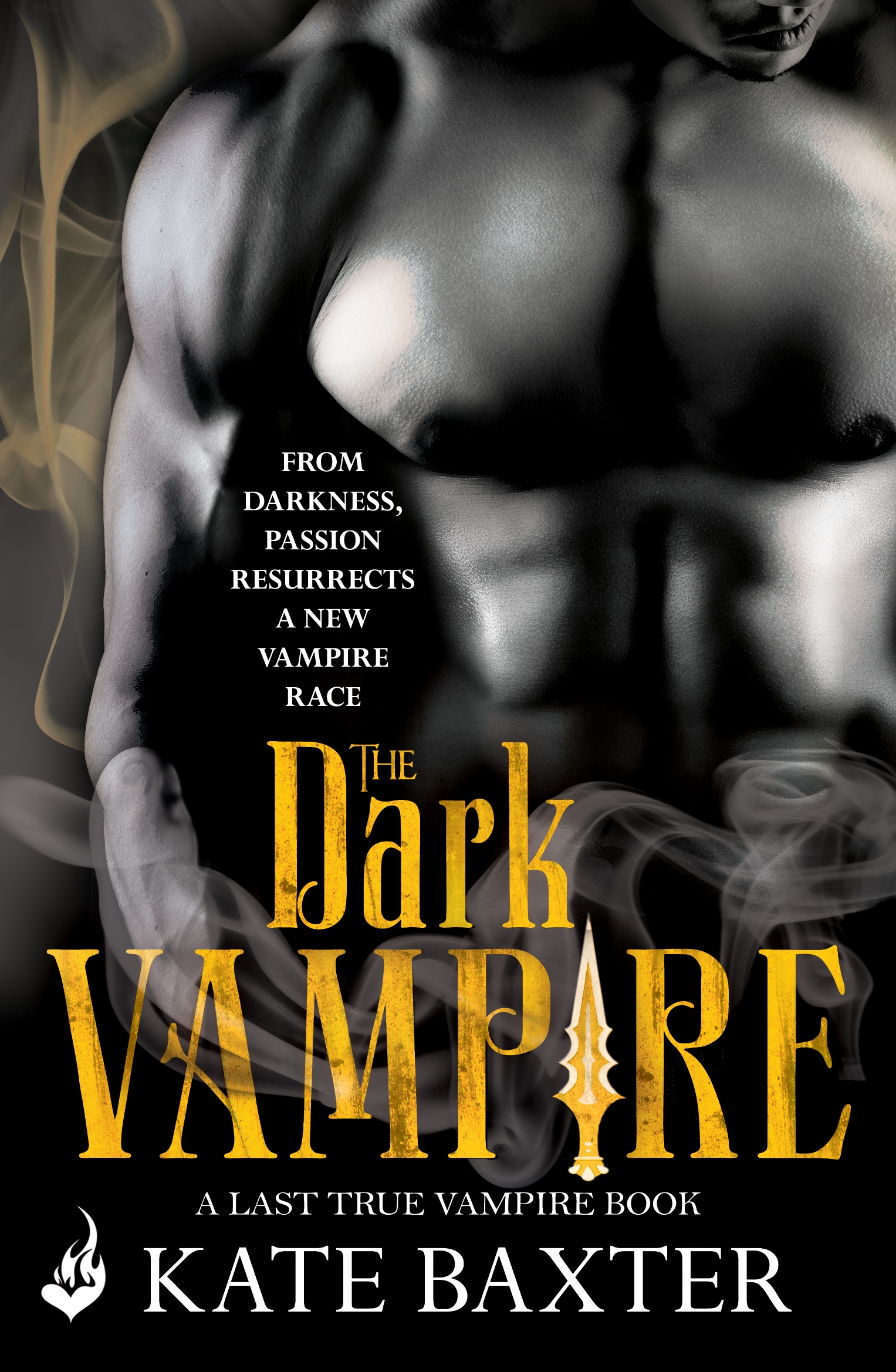 Will fiercely sexy Ronan, from Kate Baxter's Last True Vampire series, be your #EternalBookBoyfriend?
Name: Ronan Daly
Location: Las Vegas and Crescent City
Profession: Newly turned vampire
Age: 300+
Height: Sexy six foot
Body type: Hills and valleys of sculpted muscle
Hair: Deliciously tawny
Eyes: Rainforest green
Dress sense: Jeans and a shirt kinda guy
In a nutshell: After centuries of longing for vampire transformation, now is his time
Perfect match: A fiercely independent spirit shaman
Ideal date: Naughty after-dark activities
Interests: Avenging the vampire race
Random fact: He's the vampire king's most loyal ally
Find him in: Kate Baxter's Last True Vampire Series (The Last True Vampire, The Warrior Vampire, The Dark Vampire)
The grave threat to the tortured race of vampires is greater than ever in Kate Baxter's THE DARK VAMPIRE. An unforgettable, intensely emotional, and hot series for fans of Bella Forrest, J.R. Ward, Nalini Singh and Lara Adrian.

Centuries ago, the vampire race was almost destroyed. Now, salvation rests upon one - the last true vampire.

For centuries, Jenner has been plagued by the shadows of his past. Now, a newly-turned vampire, he stalks the night like a wild predator, unable to satisfy his insatiable desires. Until a beautiful vampire sets his soul on fire...

Bria is pure innocence, hidden her whole life from a merciless enemy determined to hunt her down. When things become perilous, safety comes in the form of a fearsome bodyguard - Jenner.

One fateful night, Bria is saved by her vampire protector and a blazing connection is sparked. But surrendering to the powerful call of passion means breaking free from the shackles of their pasts. And with the war against the slayers more savage than ever, they must fight to survive. For the vampire race depends on it.

Addicted to the wild world of the Last True Vampire? Don't miss the earlier books in the series, The Last True Vampire and The Warrior Vampire.