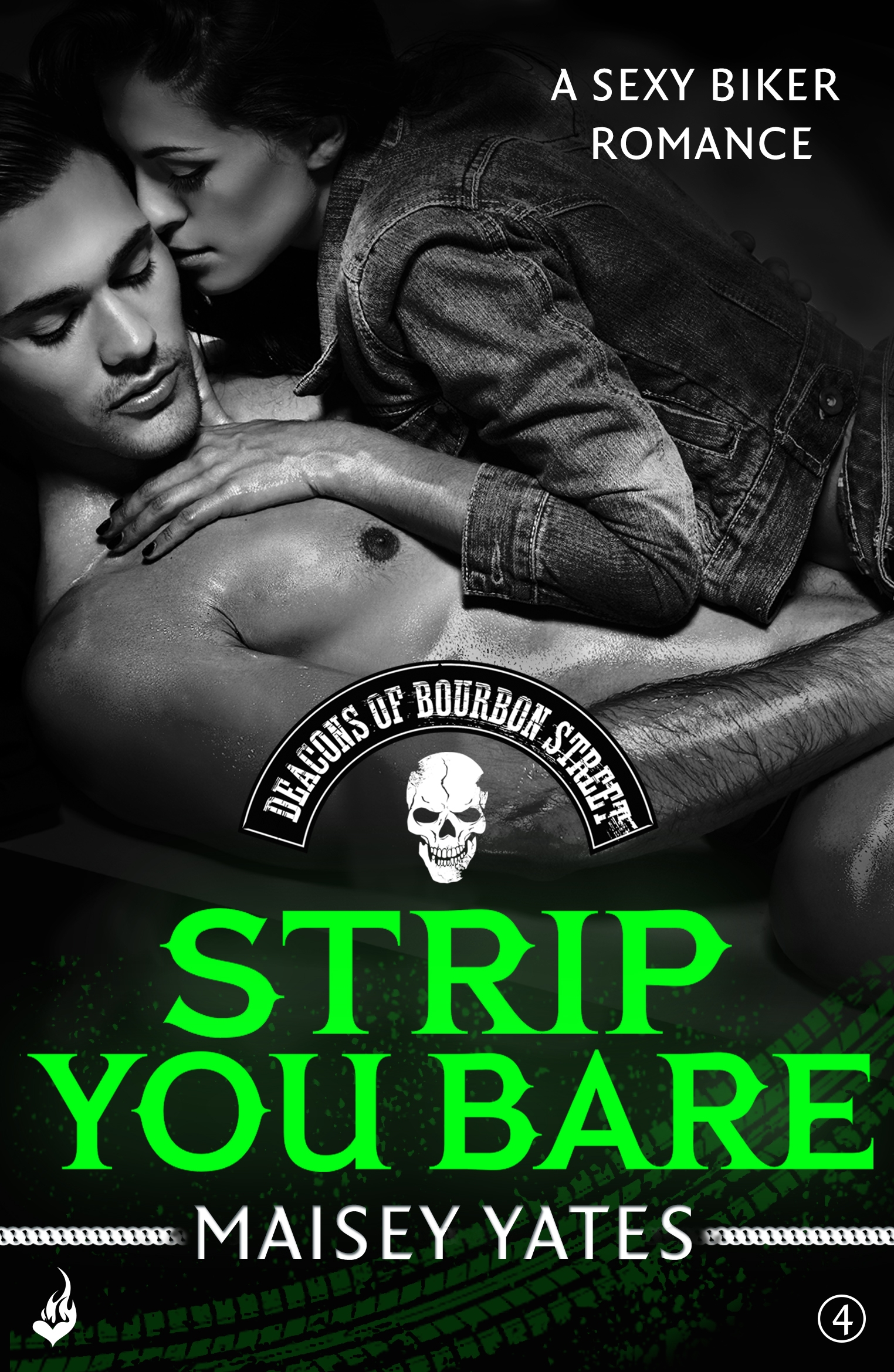 Will striking Prince, from book four in the Deacons of Bourbon Street series, be your #EternalBookBoyfriend?
Name: Micah 'Prince' Carpenter
Location: New Orleans, Louisiana
Profession: Formerly real estate development, now a member of the Deacons of Bourbon Street motorcycle club
Age: 30
Height:  He is a big, tattooed mountain
Body type: He is muscular and strong, with arms covered in tattoos
Hair: Short dark hair, with a hint of stubble
Eyes: Prince has dark, cutting eyes
Dress sense: Suit and tie… but eventually leathers!
In a nutshell:  Prince once tried to make a life for himself out of New Orleans, but his mentor's death drags him  back into the life he didn't realise he missed
Perfect match: A woman who matches his modern and elegant style, but willing to get dirty once in a while…
Ideal date: Used to be an expensive and refined dinner, but now, something a little dirtier…
Interests:  Becoming rich and powerful away from his biker gang… for now
Random fact: Prince had a rough start to life, growing up running drugs in back alleys
Find him in: In the Deacons of Bourbon Street Series (Make You Burn, Fire Me Up, Hold Me Down, Strip You Bare)
Meet the Deacons of Bourbon Street, bad boy bikers who are hell on wheels and heaven between the sheets. Fans of Madeline Sheehan, Katie Ashley, Joanna Wylde and Kristen Ashley, buckle up - you're in for a wild ride. The final thrilling destination is Strip You Bare by Maisey Yates.

Micah Carpenter was done with the Deacons of Bourbon Street ten years ago. But when tragedy calls, Micah returns to his brotherhood. Joining the hunt for their mentor's killer, he crosses paths with a Southern belle who exudes class - and sex appeal. Micah knows better than to turn the heat up with an ice queen, but he can't resist offering her a taste of the wrong side of the tracks.

For Sarah Delacroix, reputation is everything. From an established family rocked by scandal, she longs to restore their good name. Micah is exactly the kind of man she should avoid: his sleek exterior hides the heart of a predator and his body is dripping in tattoos. All too soon he's getting under her skin - and she's learning she might have a wild side after all.

For more badass bikers, don't miss the rest of the Deacons of Bourbon Street series: Make You Burn by Megan Crane, Fire Me Up by Rachael Johns, and Hold Me Down by Jackie Ashenden.