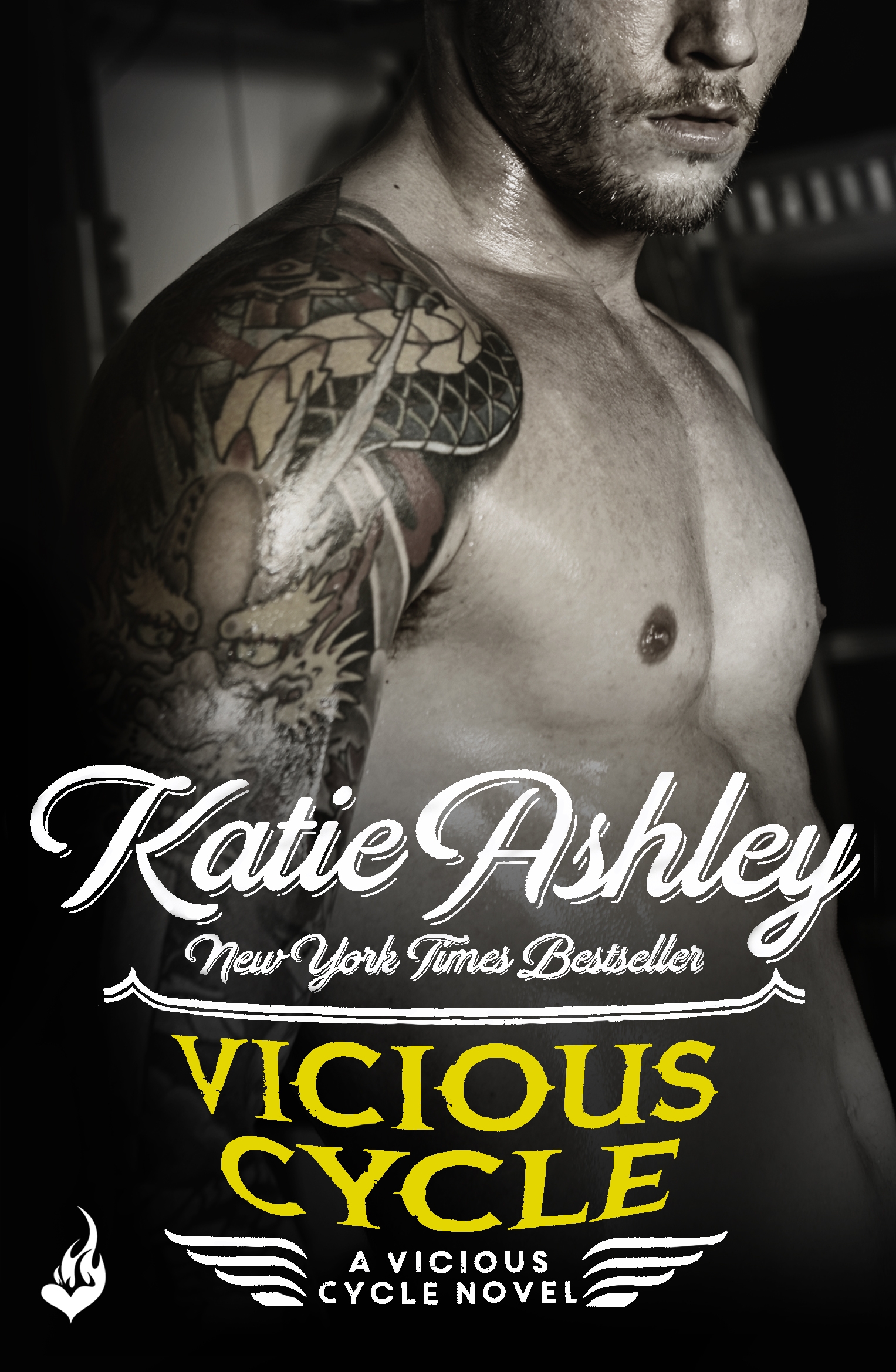 Will brooding Deacon, from Katie Ashley's Vicious Cycle series, be your #EternalBookBoyfriend?
Name: Deacon Malloy
Location: Northern Georgia
Profession: Sergeant at arms of the Hell's Raiders motorcycle club
Age: Almost thirty, the oldest of his brothers
Height: Tall enough to intimidate those he wishes to punish . . .
Body type: Heart-shaped face covered in stubble, with a tattooed body strong enough to make people pay for their mistakes . . .
Hair: Dark hair, the exact same shade as his daughter's
Eyes: Soulful dark eyes
Dress sense: Always jeans and his MC leather jacket
In a nutshell: Tough biker out of his depth when his young daughter and her teacher get mixed up in his dangerous life
Perfect match: A strong, feisty woman to seduce him into a brighter future, against all the odds
Ideal date: A long ride on his motorbike, wrapped in the arms of the woman he loves
Interests: Keeping his MC brothers, as well as his blood family, safe
Random fact: Deacon illegally fought in an underground boxing ring when he was thirteen
Find him in: Katie Ashley's Vicious Cycle Series (Hero in Vicious Cycle, secondary character in Redemption Road and Last Mile)
For fans of Sons of Anarchy, Kristen Ashley, Madeline Sheehan and Joanna Wylde. New York Times bestselling author Katie Ashley revs up the danger and sexual tension in her Vicious Cycle biker romance series.

Deacon Malloy's life is dedicated to the Hell's Raiders motorcycle club. Tough, hard, and fast with his fists, he serves the group as sergeant at arms. But his devil-may-care approach to life is thrown for a loop when the five-year-old daughter he never knew existed lands on the club steps.

Alexandra Evans is devoted to all her students - but there's always been something about Willow Malloy that tugs at her heart. There's an aura of sadness about her, a girl in need of all the love Alexandra can give. When Willow stops coming to school, Alexandra's search leads to a clubhouse full of bikers...and a father hell-bent on keeping his daughter always within sight.

The moment Deacon sees Alexandra, he has to have her in his bed - and he's never met a woman yet who couldn't be persuaded. No matter how attracted she is to Deacon, Alexandra refuses to be just another conquest. But it's Deacon himself who could be seduced - into a brighter future for himself, his daughter, and the woman he's falling for against all odds.

Want more sexy, gritty biker romance? Return to the dangerous and seductive world of the Hells Raiders motorcycle club in Redemption Road and Last Mile.