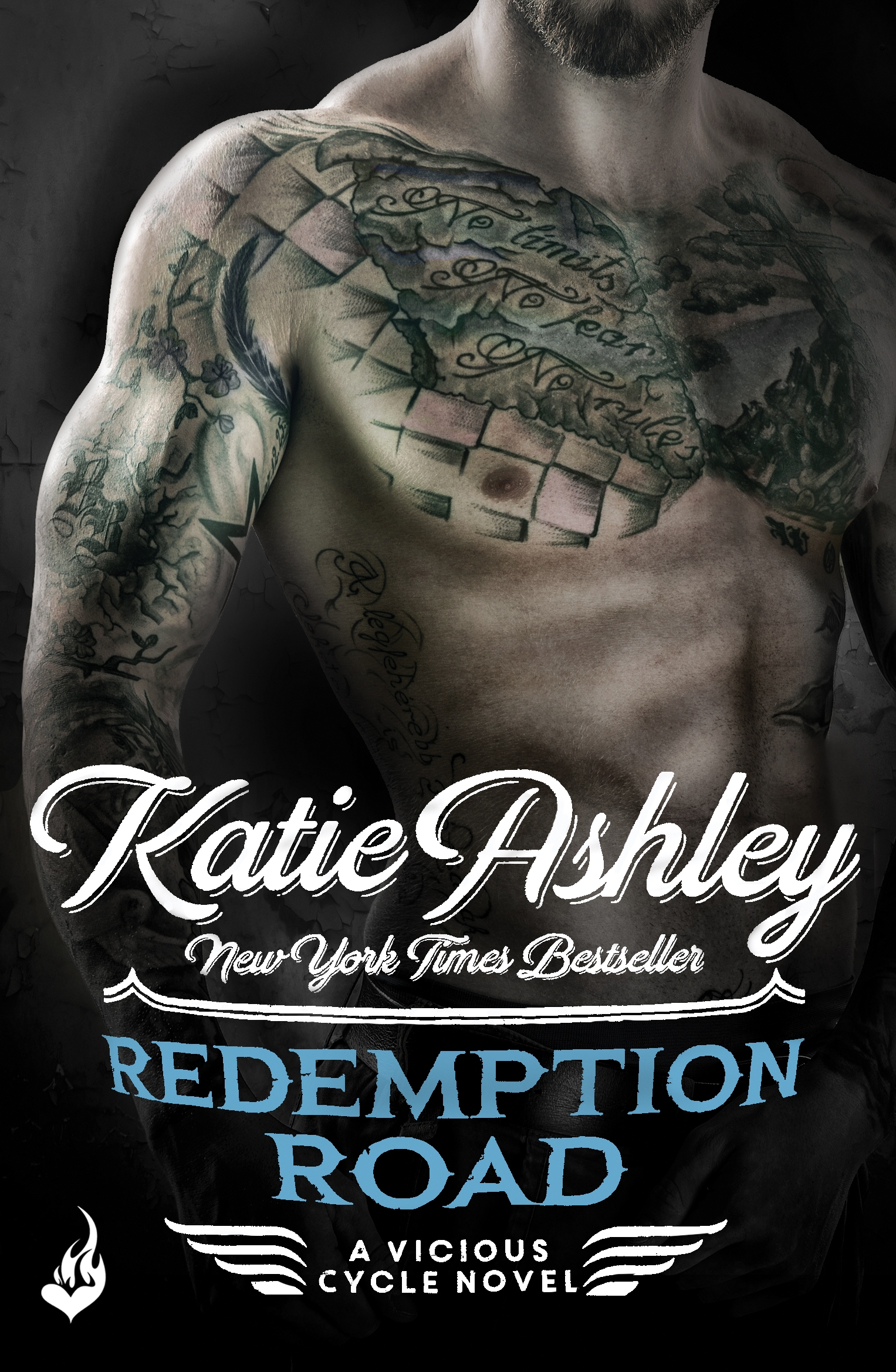 Will tough yet sensitive Rev, from Katie Ashley's Vicious Cycle series, be your #EternalBookBoyfriend?
Name: Nathaniel 'Reverend' Malloy
Location: Northern Georgia
Profession: Badass President of the Hell's Raiders motorcycle club
Age: Late twenties
Height:  Rev is 6'4", and carries himself like a gentleman
Body type: Intimidatingly ripped and covered in gorgeous tattoos, but a gentle giant
Hair: Mahogany hair that falls to his shoulders, framing his face
Eyes: Kind blue eyes than can turn as cold as ice . . .
Dress sense: Always jeans, T-shirts and his MC leather jacket
In a nutshell: A dangerous man with a damaged soul
Perfect match: Someone as scarred yet caring as he is, with the ability to make something of their lives and let go of their trauma
Ideal date: A civilised dinner-date in the sanctity of his patch
Interests: Reading, caring for his mother, and being a good and fair MC President
Random fact: Rev loves literature, and can quote many poems off by heart
Find him in: Katie Ashley's Vicious Cycle Series (Hero in Redemption Road, secondary character in Vicious Cycle and Last Mile)
For fans of Sons of Anarchy, Kristen Ashley, Madeline Sheehan and Joanna Wylde. New York Times bestselling author Katie Ashley revs up the danger and sexual tension in her Vicious Cycle biker romance series.

Looking for a walk on the wild side, Annabel Percy, the daughter of a powerful politician, starts dating a biker she knows is completely wrong for her. But she finds herself living a nightmare when she's kidnapped and transported into a hell on earth she never could have imagined.

Born and bred into the Hells Raiders MC, Nathaniel 'Reverend' Malloy lives and dies for his brothers. But when he becomes the unexpected savior of a rival club's captive, Rev makes it his personal mission to nurse Annabel back to health - and to shelter her from the nightmares that torment her.

Once Annabel heals, she's stunned to realize she is falling for the seductive man who saved her. Faced with their impossible attraction, can she accept the life he leads, or will Rev walk away from the only life he's ever known for the woman he was never supposed to love?

Want more sexy, gritty biker romance? Return to the dangerous and seductive world of the Hells Raiders motorcycle club in Vicious Cycle and Last Mile.