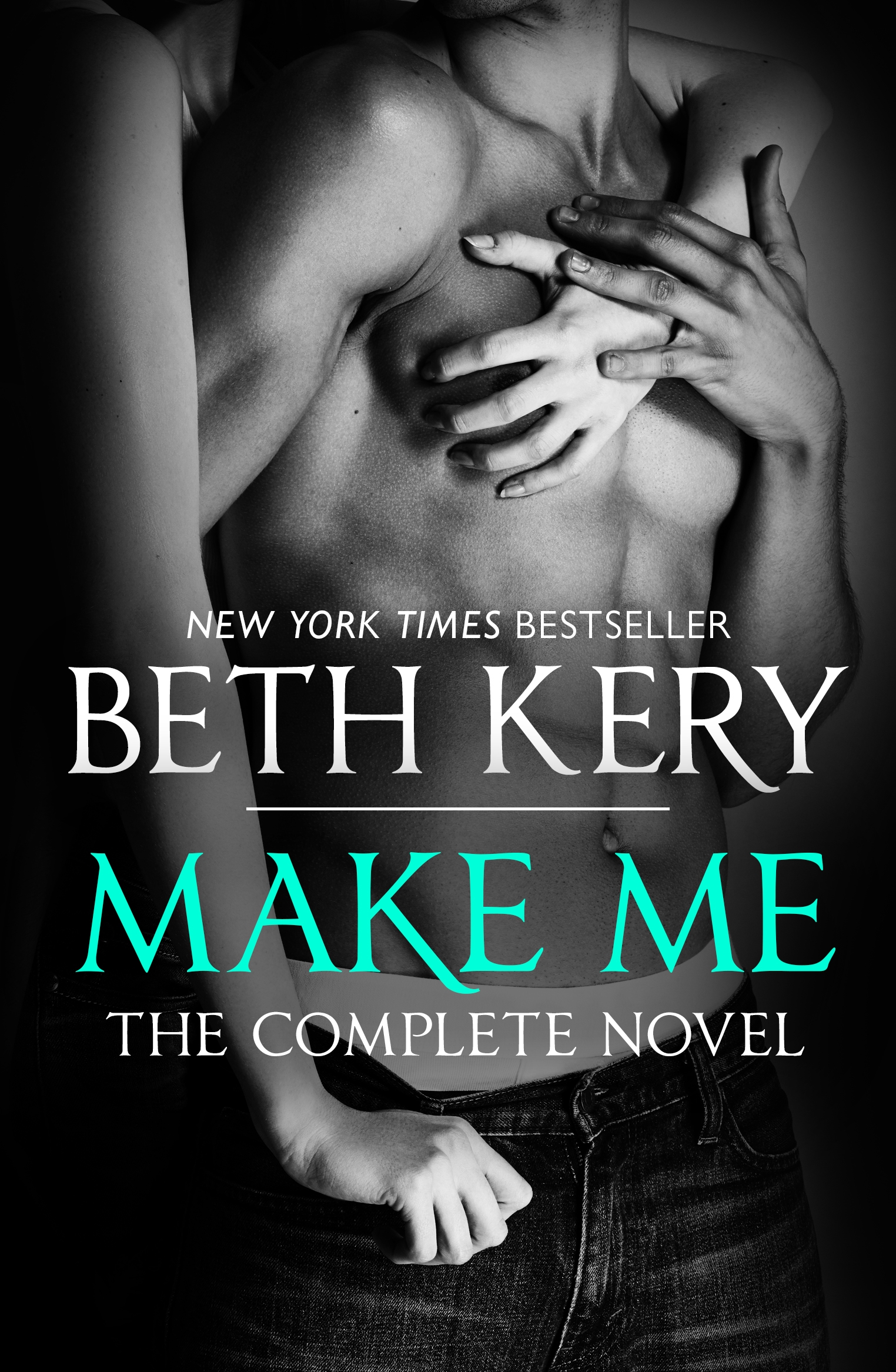 Will secretive Jacob, from Beth Kery's Make Me series, by your #EternalBookBoyfriend?
Name: Jacob Latimer
Location: Lake Tahoe
Profession:  Software mogul and brilliant programmer, owner of Lattice (software giant)
Age: Mid-thirties
Height: Over six foot
Body type: Powerful, bronzed and gleaming
Hair: Short and dark blond/light brown
Eyes: Agate (Shards of green, brown and amber)
Dress sense: Suited for business, but has a penchant for naked swimming…
In a nutshell: A man with hidden secrets and depth, desperate to share his love with someone who truly understands him
Perfect match: A woman able to submit to his every desire as he heightens her own
Ideal date: Somewhere completely and utterly alone…
Interests: Programming, building his empire, keeping his secrets safe and hidden
Random fact: When working for the military, he received huge bonuses every time he managed to crack into their files
Find him in: Beth Kery's Make Me (Also available in serial format)
For fans of E. L. James, Sylvia Day, Jodi Ellen Malpas, J. Kenner and Maya Banks. From the New York Times bestselling author of The Affair and the Because You Are Mine series, Make Me explores hidden pasts, dangerous obsessions, and uncontrollable passion...

Harper McFadden established herself as an investigative journalist by being both compassionate and fearless. After tragedy strikes her family, she moves to the shores of Lake Tahoe to find some peace. But when mysterious software mogul Jacob Latimer enters her life, her thoughts turn from her own healing to an insatiable desire to get closer to him...

No one knows what secrets lurk in the past of Jacob Latimer. He built his corporation from nothing, but rumors abound about his mysterious rise to power. Harper is the last person he should let into his life. She could expose the truth about his origins. But Jacob knows things about Harper's past that draw him in. He wants nothing more than to make her his - and Jacob is a man who always gets what he wants...

For more electrifying romance, don't miss the other captivating titles by Beth Kery, The Affair, Glimmer, Glow, the One Night of Passion series, and her bestselling erotically charged series which began with Because You Are Mine.