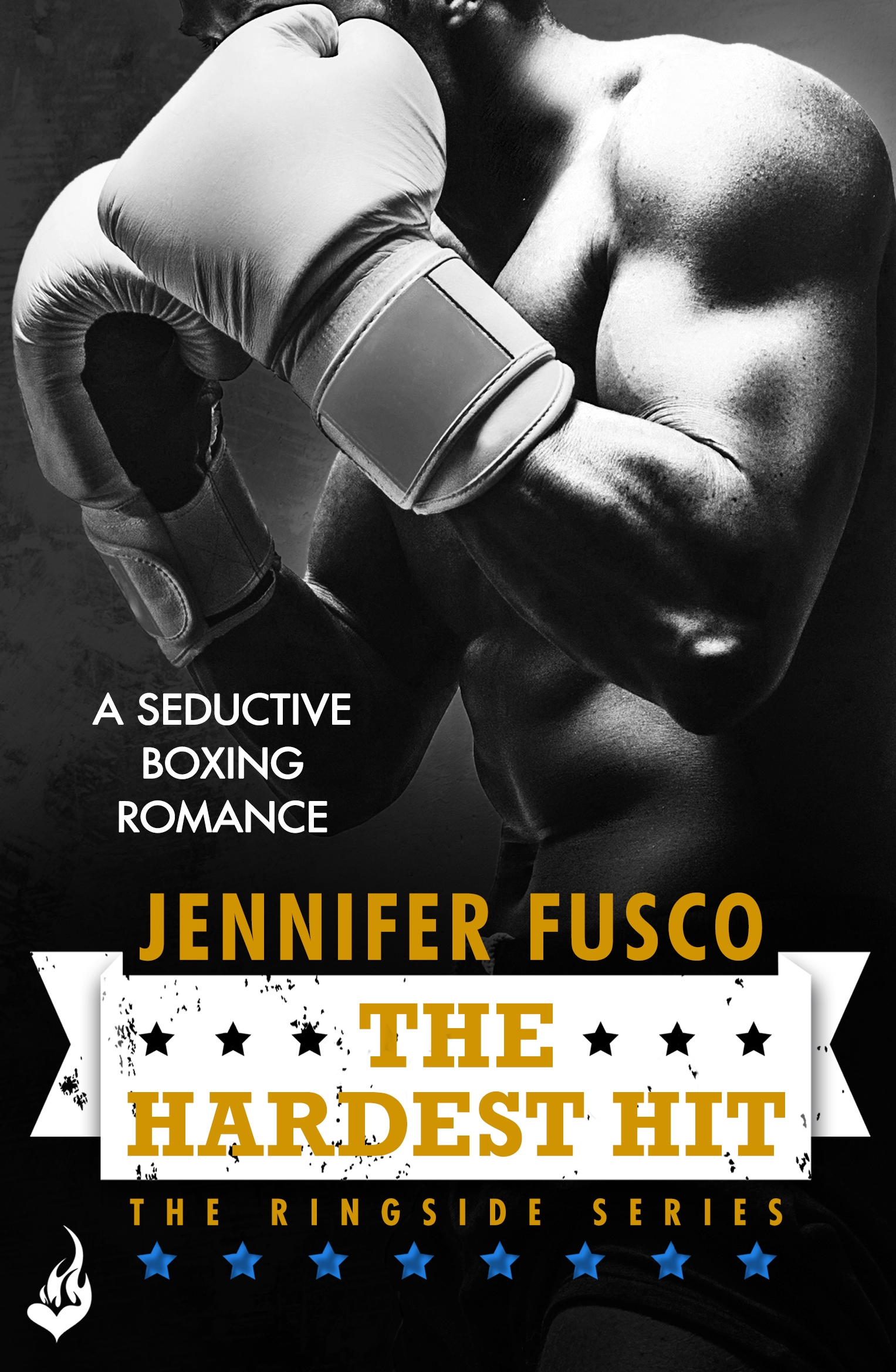 Will tough Mike, from Jennifer Fusco's Ringside series, be your #EternalBookBoyfriend?
Name: Michael Perez
Location: Las Vegas        
Profession: Professional middleweight boxer for Stamina Gym
Age: 28                
Height: Tall and intimidating
Body type: Built like a God – mountainous biceps and a toned, hardened chest
Hair: Dark black hair
Eyes: Intense brown eyes
Dress sense: Sports clothes and workout gear
In a nutshell: A man with a past he desperately wants to keep hidden can't hide from his attraction to the very person who could ruin everything
Perfect match: A smart, confident woman who keeps her promises (and his secrets)
Ideal date: Nights alone in a hotel on the way to a boxing competition
Interests: Sticking to routine, and boxing
Random fact: Mike was recruited off the street when the owner of Stamina Gym saw him street fighting
Find him in: Jennifer Fusco's Ringside Series (Fighting For It, hero in Going The Distance, The Hardest Hit)
Welcome to Vegas. You've got ringside seats to the world's hottest boxing match. Watch fearless champions. Meet the women that knock them off their feet. Fans of Katy Evans, Jamie McGuire and RJ Prescott - let's get ready to ruuummble.

Trevor Redding has two families: the boxers at Stamina Gym and the dancers at The Gentlemen's Club, where he works as a bouncer. So when one of the dancers is attacked, he rushes to the rescue, winding up in the hospital himself. Being his own boss, he's not interested in what Dr Chelsea Fox has to say, no matter how stunningly beautiful she is. Concussion or not, he has the biggest fight of his career coming up. Everyone at Stamina is counting on him.

When Chelsea discovers that Trevor will do anything to fight, including hiding his diagnosis, she decides to show her roguishly handsome patient who's boss - and just how rewarding it is to follow this doctor's orders.

Ready for another round? Don't miss Books One and Two in the series, Fighting For It and Going The Distance.