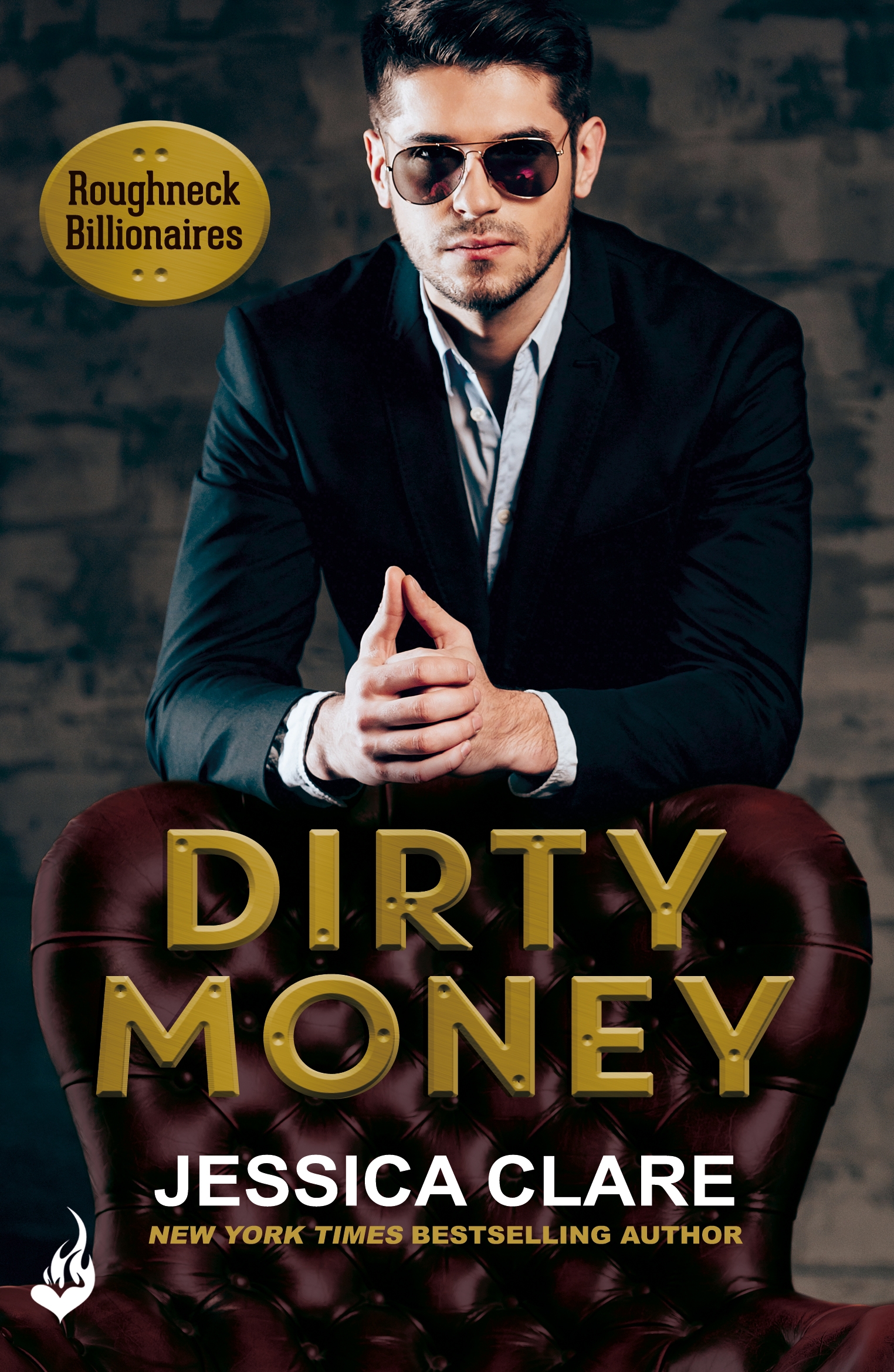 Will audacious Boone Price, from Jessica Clare's Roughneck Billionaires series, be your #EternalBookBoyfriend?
Name: Boone Price
Location: Texas
Profession:  Majority shareholder in Price Brothers Oil
Age: Early thirties
Body type: Tanned skin and rippling muscles from hard labour on the oil rigs
Hair: Untamed and messy, until he submits to some grooming!
Eyes: Fierce eyes that undress you to the skin…
Dress sense: T-shirt and jeans, usually generously coated with Texan dust
In a nutshell:  Stubborn, strong-willed, and utterly determined to get what he wants
Perfect match: A classy lady, regardless of her background
Ideal date: An upscale event to show off the woman he loves
Interests: Gaming, relaxing with his family and treating his woman
Random fact: Wooing technique: sending a box of kittens
Find him in: Jessica Clare's Roughneck Billionaires series (Hero of Dirty Money)
Southern Texas heats up when four roughneck billionaires set their sights on love, beginning with Dirty Money. Fans of J.S. Scott, Louise Bay and Melody Anne - prepare to be dazzled by Jessica Clare's Roughneck Billionaires.

Boone Price and his brothers know oil; at least, the dirty, backbreaking side of working an oil rig. But when their scrubby, worthless hunting land turns out to be sitting on top of one of the biggest oil wells in North America, they go from the rig to the boardroom and end up billionaires practically overnight.

Now with enough money to do whatever he wants, Boone is developing a taste for fine things. And the finest thing he's ever seen is Ivy Smithfield, local realtor. Boone's determined to buy her affection and show the world that he's more than just a dirty fool with a bit of money. Ivy's classy and beautiful - she'll make the perfect trophy wife. The fact that she's sexy and funny is just a bonus.

There's one tiny problem - Ivy's as dirt poor as Boone is. Her carefully crafted veneer of luxury? All an act to promote her business. What's Boone going to do when he finds out the woman he's falling for is, well, in his league?

Want more irresistible romance? Look for Jessica'rest of Billionaire Boys Club titles, starting with Stranded With A Billionaire, as well as the sizzling spinoff series, Billionaires and Bridesmaids, starting with The Billionaire And The Virgin.