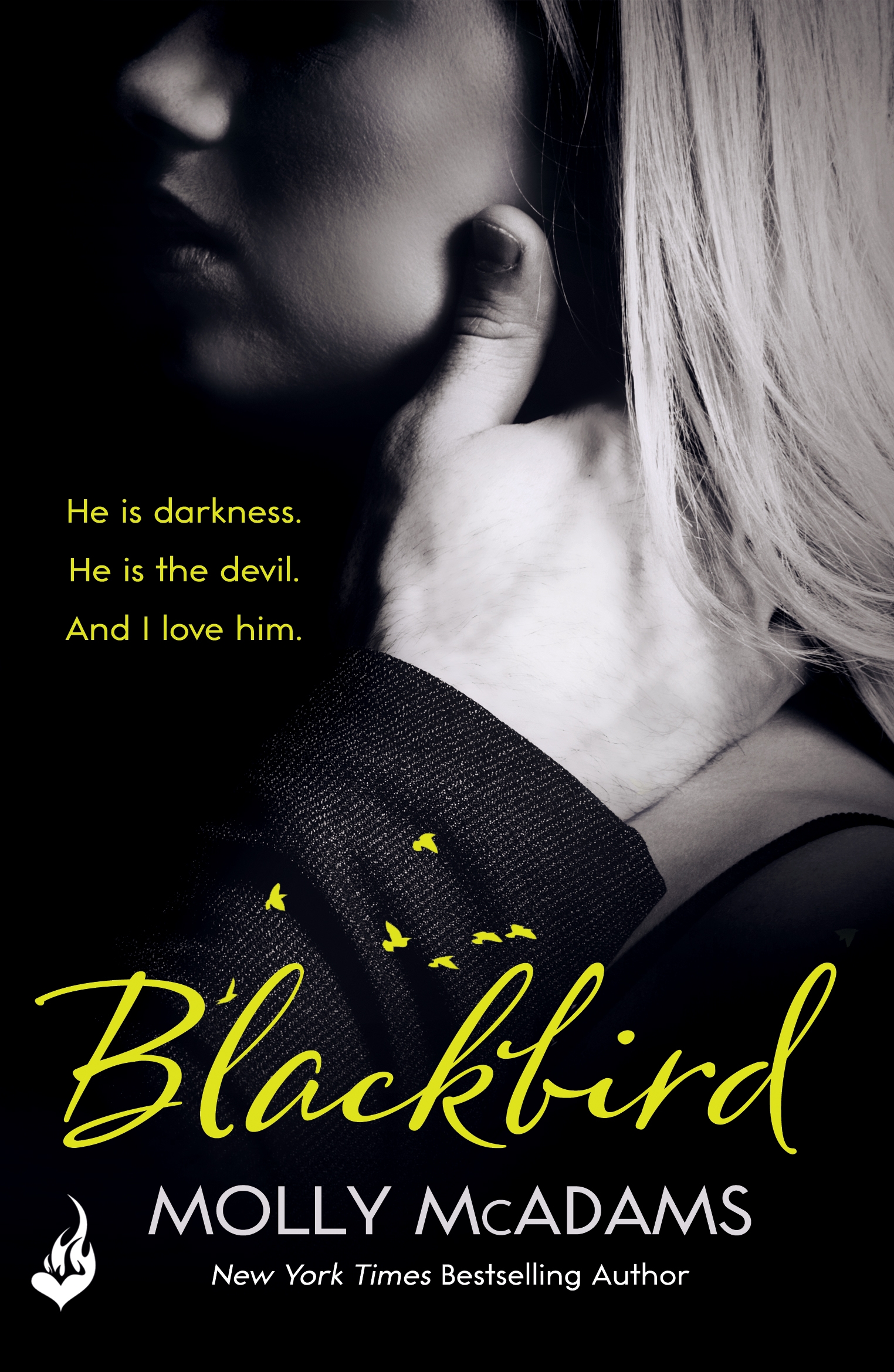 Will dark and dangerous Lucas, from Molly McAdams's Redemption series, be your #EternalBookBoyfriend?
Name: Lucas Holt
Location: Houston, Texas
Profession:  On the board of an energy company, with murky ties to some criminal enterprises
Age: Late twenties
Height: Tall and intimidating
Body type: His tanned, muscled body is covered in scars and tattoos, proclaiming his dangerous past
Hair: Dark hair, cut short on the sides and longer on top
Eyes: Mesmerising, dark and haunted eyes
Dress sense: A shirt and slacks, suggesting casual elegance and wealth
In a nutshell: A damaged man fighting his demons to find redemption from his dark past
Perfect match: A strong yet vulnerable woman to force his hand in the risky games he plays
Ideal date: A quiet night in savouring the peace and security of a loving family
Random fact: One of his scars came from his brother's gun
Find him in: Molly McAdams's Blackbird
Blackbird is the new novel from New York Times bestselling author, Molly McAdams, a dark, twisting story of redemption and true love against the odds, perfect for fans of J. B. Salsbury, Jamie McGuire, Sophie Jackson and Lisa Renee Jones, which A. L. Jackson calls, 'Consuming. Enthralling. Sexy. MIND-BLOWING.'

Briar Chapman is going to be the death of me, and I don't care. I'll take every day until that death comes, and I'll welcome it when it does.

On the outside, Lucas Holt is what nightmares are made of. A man cloaked in darkness, with sin-filled eyes and an enticing grin. A devil so devastatingly beautiful and cruel that his very presence instils fear.

But beneath his terrifying, ever-calm exterior is an affectionate man haunted by a past that refuses to stay buried. And Lucas looks at me as though he's finally found the only person who can make it all go away.

We're in a battle of the brightest day and the darkest night - and I want to lie in the wake of our war.

Look for the next Redemption novel from Molly McAdams, Firefly.