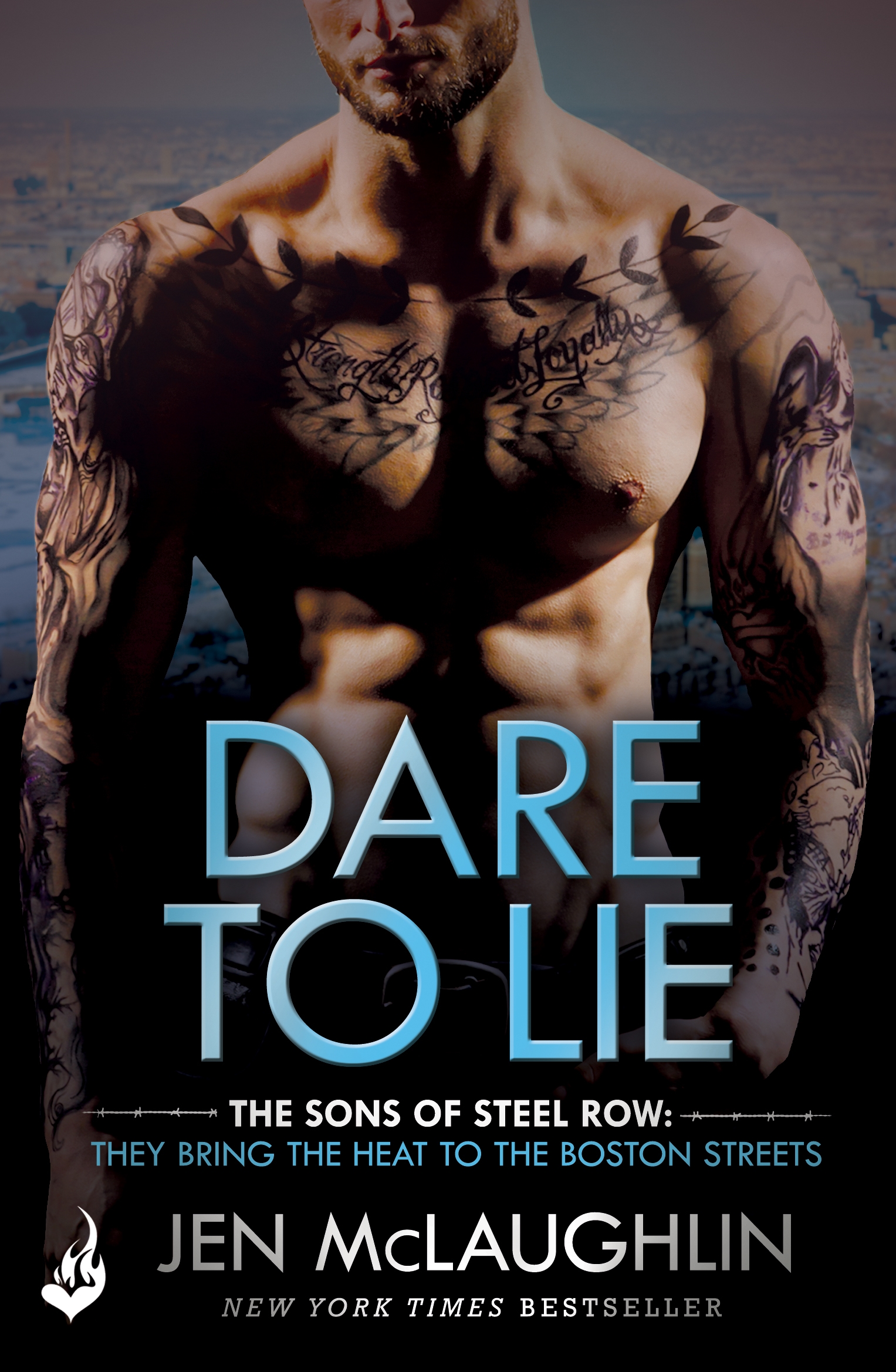 Will bad boy Scott, from Jen McLaughlin's Sons of Steel Row series, be your #EternalBookBoyfriend?
Name: Scott 'Scotty' Donahue
Location: Boston's criminal underworld
Profession:  Undercover DEA agent in the Sons of Steel Row gang
Age: Twenty-five
Height: Tall and imposing
Body type: Scarred and covered in dark tattoos, which still isn't enough to detract from his bona fide six pack and rippling muscles
Hair: Red and tousled
Eyes: Moss green
Dress sense: Jeans and a leather jacket
In a nutshell: A man trying to make his home a better place, even if he has to bend the rules to get there
Perfect match: An intelligent woman with hidden layers
Find him in: Jen McLaughlin's Sons of Steel Row series (Hero of Dare to Lie)
Dare To Lie is the third exciting novel in the Sons of Steel Row series. Fans of Katie Ashley, Joanna Wylde, Kristen Ashley, Sophie Jackson and Katee Robert will be thrilled by this dark, steamy series, from the New York Times bestselling author of the Out of Line novels, where one gang of criminals knows just how being bad can be so good...

As an undercover DEA agent in the most powerful gang in Boston, Scott Donahue accepts the risks of living a double life. But when Tate Donovan, leader of the Sons of Steel Row, assigns Scotty to take his place in a bachelor's auction sponsored by his sister's sorority, he's exposed to a whole new level of danger. Even though Tate makes it very clear - Skylar is off limits - the second Scotty sees her, he's a goner. But how does he tell Sky she's falling for a man who doesn't exist?

Sky can't resist Scotty's cool confidence or the raw, edgy power oozing from his perfect body. She's always been the good girl, but he brings out the bad in her. And even though she knows so little about who he really is, Sky's willing to take the biggest risk of all. But putting her heart on the line is no guarantee that Scotty won't slip through her fingers...

The stakes are dangerously high...and the passion is seriously intense. Follow the exploits of the Sons of Steel Row in Dare To Run and Dare To Stay.