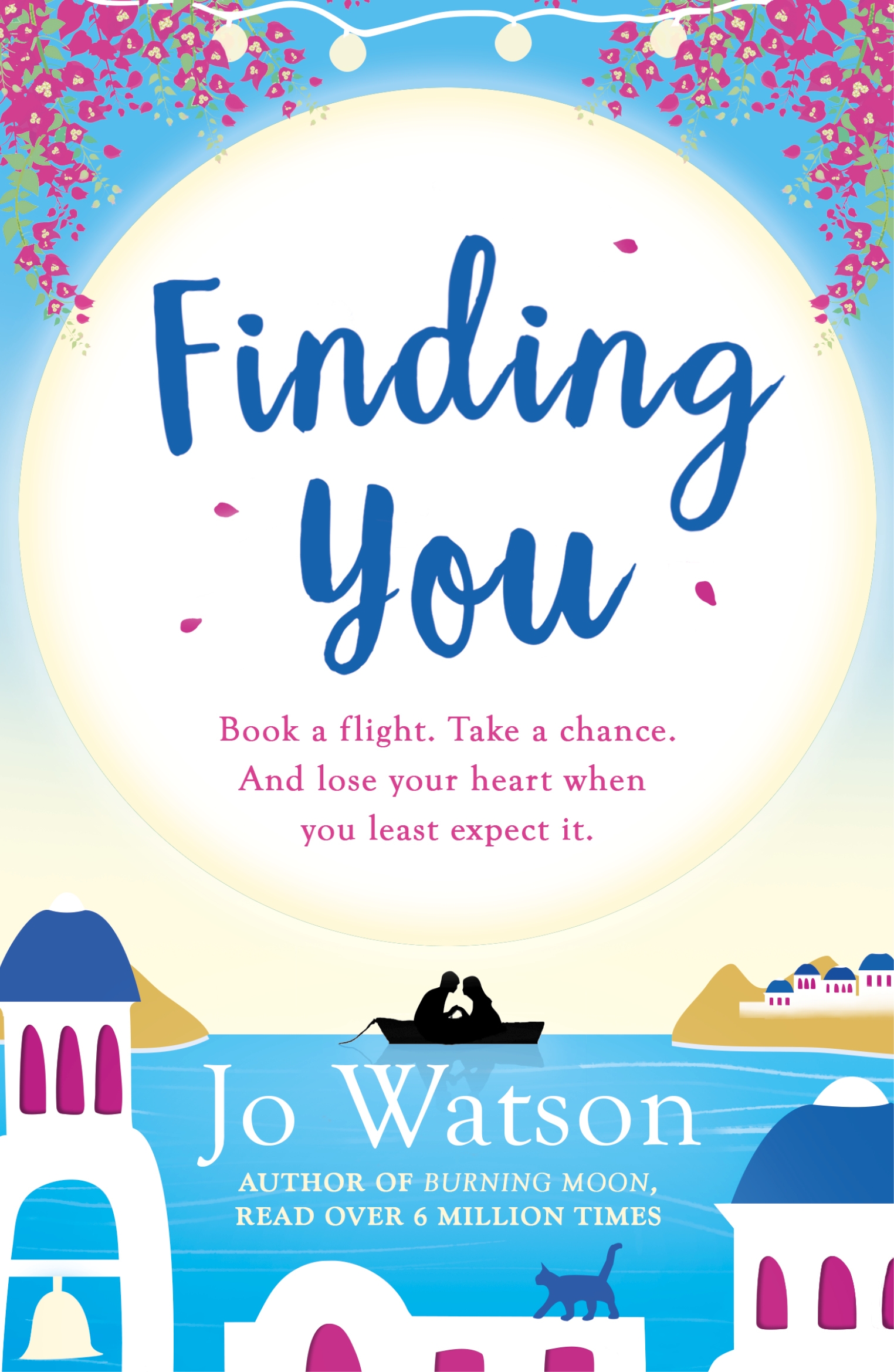 Will spontaneous Dimitri, from Jo Watson's Destination Love series, be your #EternalBookBoyfriend?
Name: Dimitri Spiros
Location: Santorini, Greece
Profession: Tour Guide and model
Age: Late twenties
Body type: Think Greek god. #HerculYes
Hair: Brown medium length hair, and a five o'clock shadow
Eyes: Pale-green mixed with gold at the centre, radiating into darkness at the edges
Dress sense: Usually found in shorts and a loose-fitting top, but it could be anything (or nothing) on a photoshoot
In a nutshell: A man with true passion for his life and the people in it
Perfect match: A smart and funny woman who understands the importance of family
Ideal date: An extended date island-hopping around Greece
Interests: Showing people the beauty and history of his country
Random fact: Dimitri has six sisters!
Find him in: Jo Watson's Destination Love series (Hero of Finding You)
From the author of the 100,000 copy-selling rom-com, Love to Hate You! No one makes you laugh like Jo Watson!

'I seriously could not stop from turning page after page of this book' Goodreads reviewer

Preorder Jo's hilarious and heartfelt new rom-com, Just The Way I Am, now! Just search: 9781472265586

If you love Sophie Ranald, Sophie Kinsella and Paige Toon, you'll LOVE Jo Watson!

When you go to Greece to meet your family but end up snogging your smokin' hot tour guide #sorrynotsorry

Jane is fed up of being the odd one out in her adoptive family. So in a very un-Jane-like move she books a last-minute ticket to find her birth father - and the real Jane. Armed with the knowledge that he was a tour guide called Dimitri, and multiple boxes of condoms from her mother (#cringe), she sets off.

It turns out that everyone in Greece is called Dimitri, including her very own sexy tour guide, who strikes her a deal. He'll help if she goes on an adventure with him. The old Jane would have never have risked a holiday romance, but the new Jane has other ideas. As the search for her father commences, she might just find something else entirely...
Don't miss Jo's laugh-out-loud rom-coms, Love You, Love You Not, Love to Hate You, Burning Moon, Almost A Bride, Finding You, After the Rain and The Great Ex-scape.

Love funny, romantic stories? You don't want to miss Jo Watson:

'The perfect choice for fans of romantic comedies' Gina's Bookshelf

'It was amazing, it was hilarious' Rachel's Random Reads

'A brilliant read from beginning to end' Hopeless Romantics