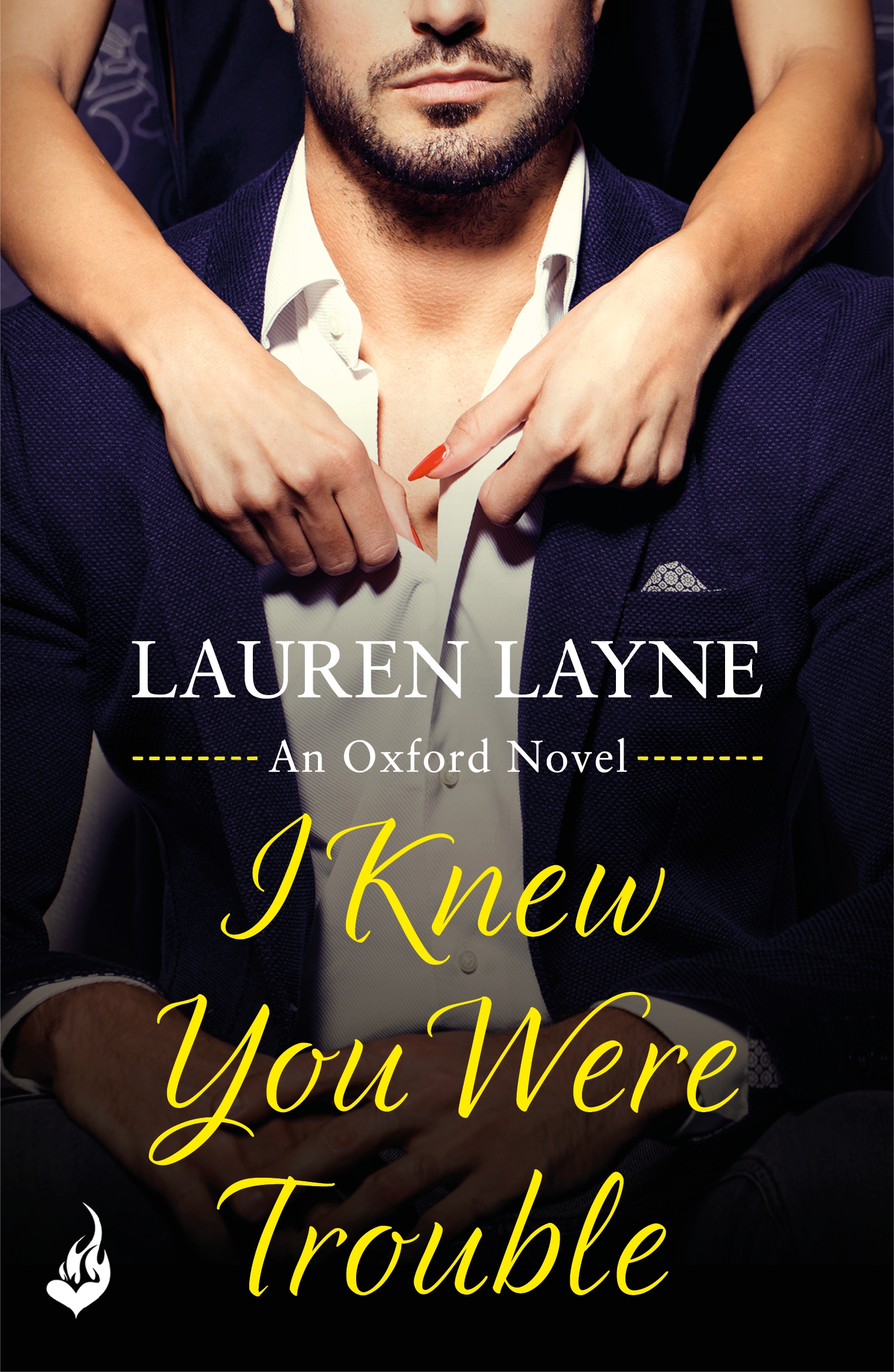 Will charming Nick, from Lauren Layne's Oxford series, be your #EternalBookBoyfriend?
Name: Nick Ballantine
Location: New York
Profession:  Freelance journalist for Oxford magazine, career bartender and author
Age: Early thirties
Height: Just under 6 foot
Body type: Broad shoulders, tapered waist and flat abs… #hot
Hair: Dark hair, usually just a few weeks past an ideal trim
Eyes: Brown, and brimming with laughter
Dress sense:  Dark jeans and a shirt is as professional as he gets
In a nutshell:  Warm and laid-back, Nick hides how deeply he cares for his loved ones under a charm offensive
Perfect match: A feisty, stubborn princess with a hidden vulnerability
Ideal date: Always unconventional, when he knows what he wants he skips the date and goes straight to cohabitation!
Interests: Writing, and winning cocktail competitions
Random fact: Takes gin rather than vodka in his martinis
Find him in: Lauren Layne's Oxford series (Hero of I Knew You Were Trouble)
Fans of Julie James, Carly Phillips and Chanel Cleeton - meet the men of Oxford magazine! Lauren Layne's bestselling Oxford Series continues with I Knew You Were Trouble, as a love triangle forces a feisty beauty to choose between winning back Mr Right or giving in to Mr Wrong.

Taylor Carr has it all - a sleek job in advertising, a stunning Manhattan apartment, and the perfect man to share it with: Bradley Calloway. Even after Bradley dumps her for a co-worker on move-in day, Taylor isn't worried. She'll get her man eventually. In the meantime, she needs a new roommate. Enter Nick Ballantine, career bartender, freelance writer - and longtime pain in Taylor's ass. Sexy in a permanent five-o'clock-shadow kind of way, Nick knows how to push Taylor's buttons, as if he could see right through to the real her.

Nick's always trying to fix people, and nobody could use a good fixing more than Taylor. Sure, she's gorgeous, with mesmerizing silver eyes, but it's her vulnerability that kills him. Now that they're shacking up together, the chemistry is out of control. Soon they're putting every part of their two-bedroom apartment to good use. Then Taylor's ex comes crawling back to her, and Nick figures she'll jump at the chance to go back to her old life - unless he fights for the best thing that ever happened to him.

Want more fun, fresh, flirty and very sexy rom-com? Check out all the titles in the Oxford series: Irresistibly Yours, I Wish You Were Mine and Someone Like You, and don't miss the warm, witty and sexy Wedding Belles series as well as the romantic standalones in the Love Unexpectedly series.