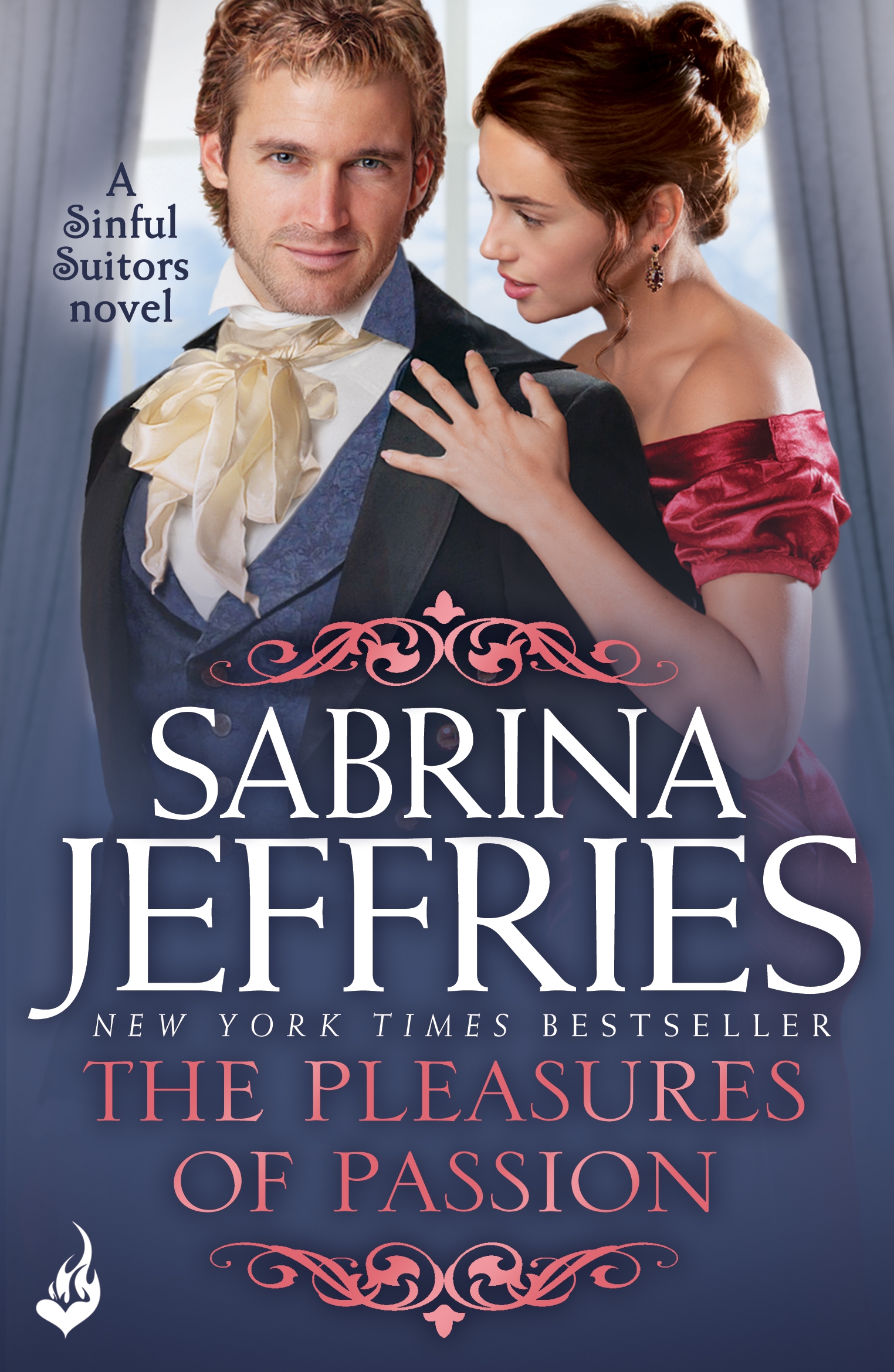 Will roguish Niall, from Sabrina Jeffries's Sinful Suitors series, be your #EternalBookBoyfriend?
Name: Niall Lindsey
Location: Regency London
Profession:  Earl of Margrave, and sometime spy for the British government
Age: Thirty
Height: Just under 6 foot
Body type: Lean but strong
Hair: A light sun-kissed brown
Eyes: Deep brown eyes emanating warmth
Dress sense:  Laid-back regency style of breeches and a shirt
In a nutshell:  Forced to flee to the continent at 23, Niall has become disillusioned and cynical
Perfect match: A courageous, caring woman, willing to take risks and put her trust in him
Ideal date: A secluded stroll in private gardens, all sorts of mischief can be hidden by the trees. . .
Interests: Protecting his loved ones and playing with his adopted son
Find him in: Sabrina Jeffries's Sinful Suitors series (Hero of The Pleasures of Passion)
If you love Julia Quinn's Bridgerton, you'll be enchanted by Sabrina Jeffries' Sinful Suitors!

'Anyone who loves romance must read Sabrina Jeffries!' Lisa Kleypas, New York Times bestselling author

The Pleasures of Passion is the fourth charming book in the Sinful Suitors series by New York Times bestselling author Sabrina Jeffries. Sabrina's witty, sexy historicals will be loved by fans of Sarah MacLean, Eloisa James and Julia Quinn.

When Niall Lindsey, the Earl of Margrave, was forced to flee after killing a man in a duel, he expected Brilliana Trevor to wait for him. Seven years later, Niall has returned, disillusioned and cynical - so being blackmailed by the government into helping his former love catch a counterfeiter connected to her father doesn't improve his mood.

The now widowed Brilliana wants nothing to do with the reckless rogue who she believes abandoned her to a dreary, loveless life, but she will do anything to save her father. Yet as their fake engagement brings long-buried feelings to the surface, can she let go of the old hurt and put her pride aside? And will the pleasures of their renewed passion enable them both to rediscover love?

For more dazzlingly romantic and witty historical romance, don't miss Sabrina's other gorgeous series including, The Hellions of Halstead Hall, The School for Heiresses and The Royal Brotherhood.