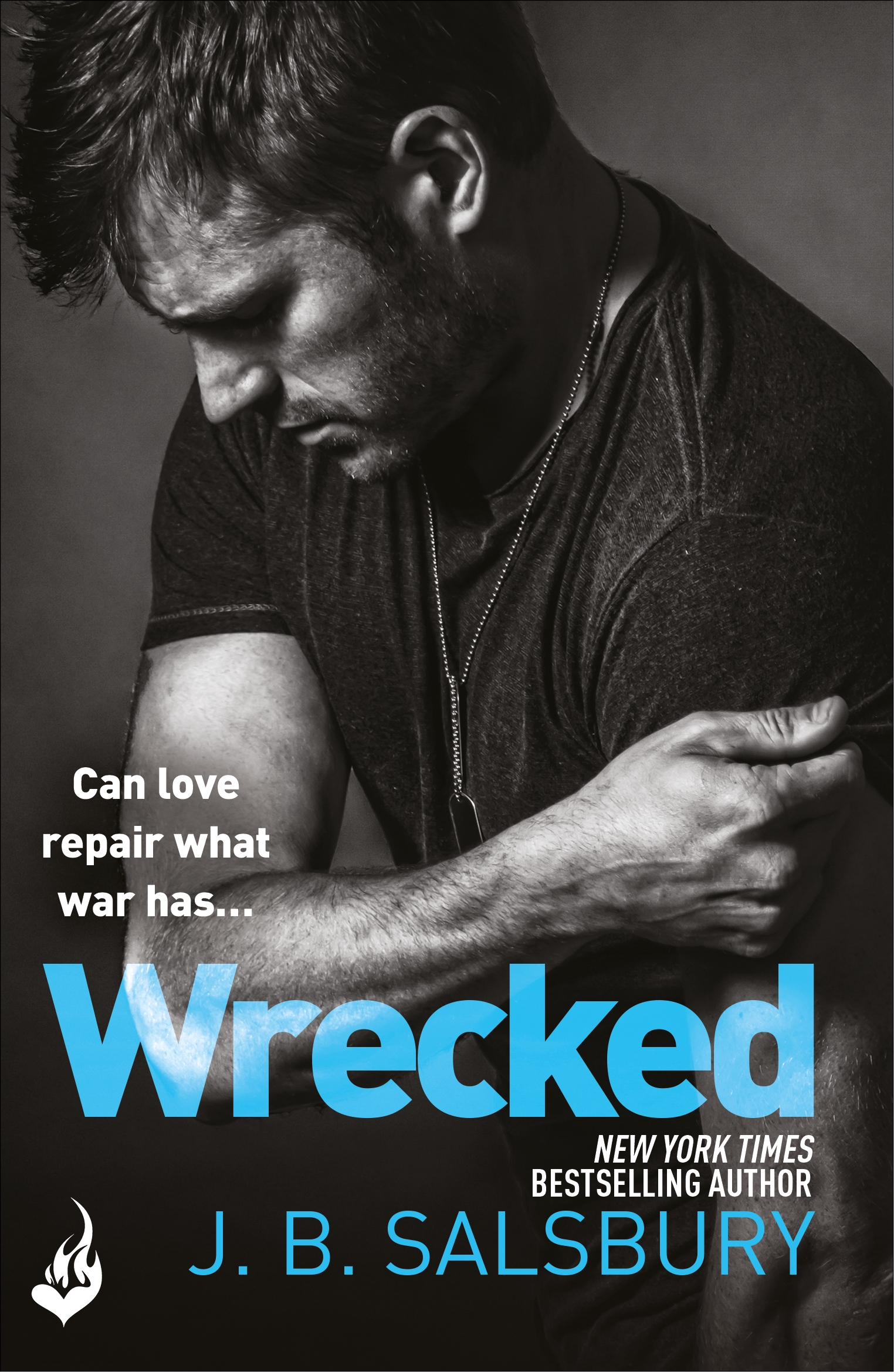 Will tortured Aden, from J.B. Salsbury's Wrecked, be your #EternalBookBoyfriend?
Name: Aden Colt
Location: Ocean Beach, southern California
Profession: Ex-Army, now living the simple life, fishing the Californian waters
Age: Late twenties
Height: Above average height
Body type: A wide, tanned chest, tapered waist and muscular thighs
Hair: Light brown and streaked with gold from the sun
Eyes: Arresting chocolate-brown eyes
Dress sense:  Quintessentially Californian in faded jeans, T-shirts and flip-flops
In a nutshell:  A man haunted by his past and struggling to feel hope for the future
Perfect match: A woman to accept his demons and help him rebuild his life with the strength of her love
Ideal date: Dinner at a quaint Italian restaurant
Find him in: J.B. Salsbury's Wrecked
Wrecked is the new standalone novel of deliciously dark, deeply emotional contemporary romance from J. B. Salsbury, the New York Times bestselling author of Split and The Fighting Series, perfect for fans of Katy Evans, Jamie McGuire and Sophie Jackson.

When you can't trust yourself, how can you ask anyone else to?

It's been months since Aden Colt left the Army, and still the memories haunt him. When he moved into a tiny boat off the California coast, he thought he'd found the perfect place to escape life. Then Sawyer shows up and turns his simple life upside down.

Beautiful and sophisticated, she seems out of place in this laid-back beach town. Something is pushing her to experience everything she can - including Aden. But as much as he wants her, starting a relationship with Sawyer puts them both at risk. For Aden, the past doesn't stay there; it shows up unexpectedly, uncontrollably, and doesn't care whose life it wrecks.

He's not like other guys... Don't miss J. B. Salsbury's unique and explosive romance, Split, out now.