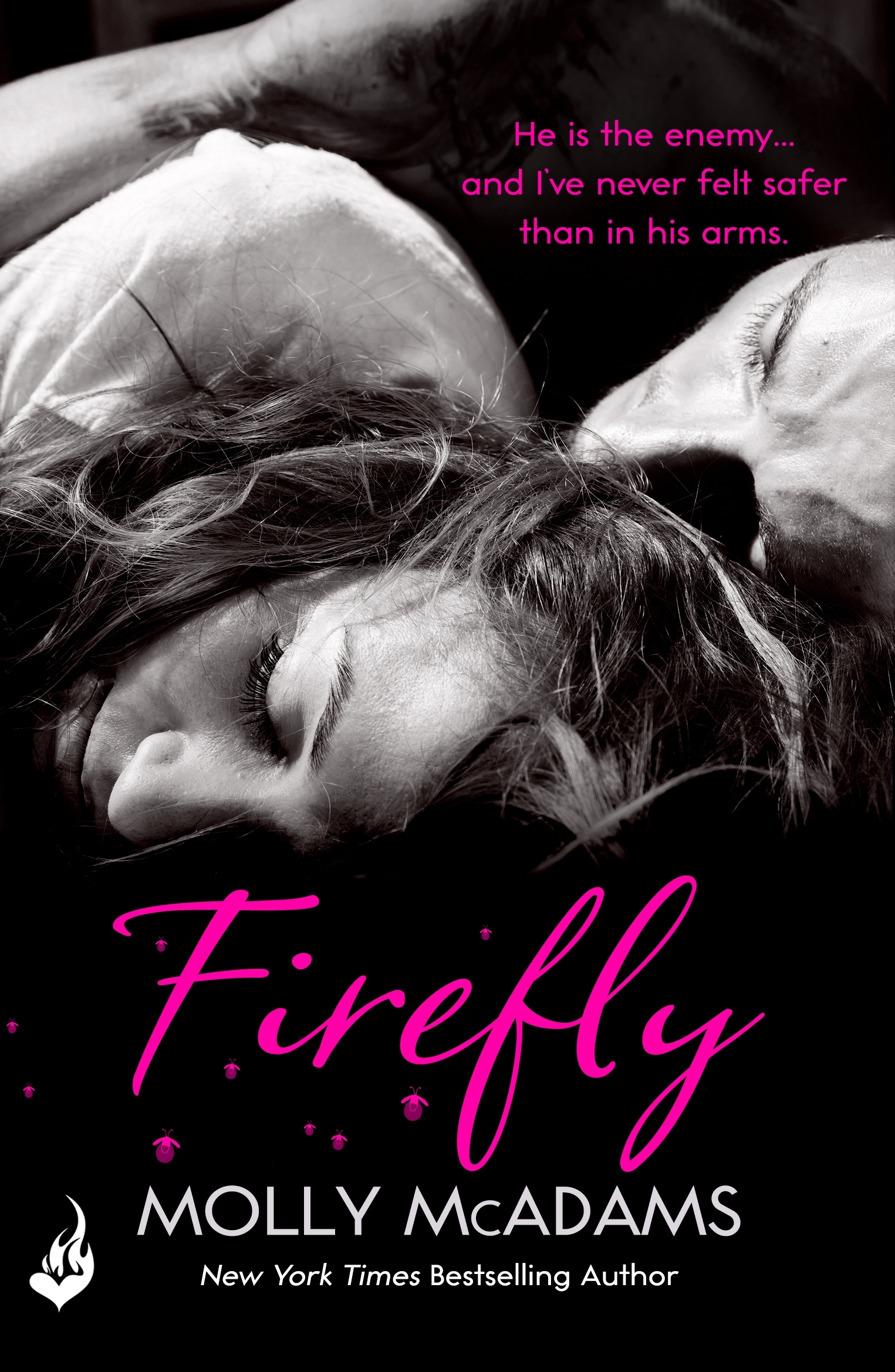 Will commanding Dare, from Molly McAdams's Redemption series, be your #EternalBookBoyfriend?
Name: Demitri 'Dare' Borello
Location: North Carolina, USA
Profession: Member of the Borello gang
Age: Twenty-nine
Body type: Strong, quick and lethal
Hair: Dark, perfect for running fingers through
Eyes: Piercing dark eyes
Dress sense: Jeans and a perfectly fitted shirt
In a nutshell: A man with a dark past and a darker future, unless someone can show him the path to redemption
Perfect match: A woman who understands his life and his fight to escape from it
Ideal date: Stealing kisses at a street fair
Find him in: Molly McAdams's Redemption series (Hero of Firefly)
Firefly is the new novel from New York Times bestselling author, Molly McAdams, a dark, twisting story of redemption and true love against the odds, perfect for fans of J. B. Salsbury, Jamie McGuire, Sophie Jackson and Lisa Renee Jones.

As the Princess of the Irish-American Mob, there's no shortage of men ready to help guard and protect me. Kieran Hayes has been saving me for as long as I can remember. It's in his blood, and one of the many reasons I fell in love with him. Until my favourite trait became his biggest flaw, making me resent the man I love.

What I wasn't prepared for was Dare - the man who set my world on fire with just one touch. He saw straight through to my soul and silently demanded my heart from the beginning.

And I didn't expect Dare to be Demitri Borello - the reason for so many deaths in my family. A man who will take my life the moment he finds out who I am.

Despite it all, I'll love him until that moment comes.

Don't miss Blackbird, another powerful romance of love in the darkness from Molly McAdams.