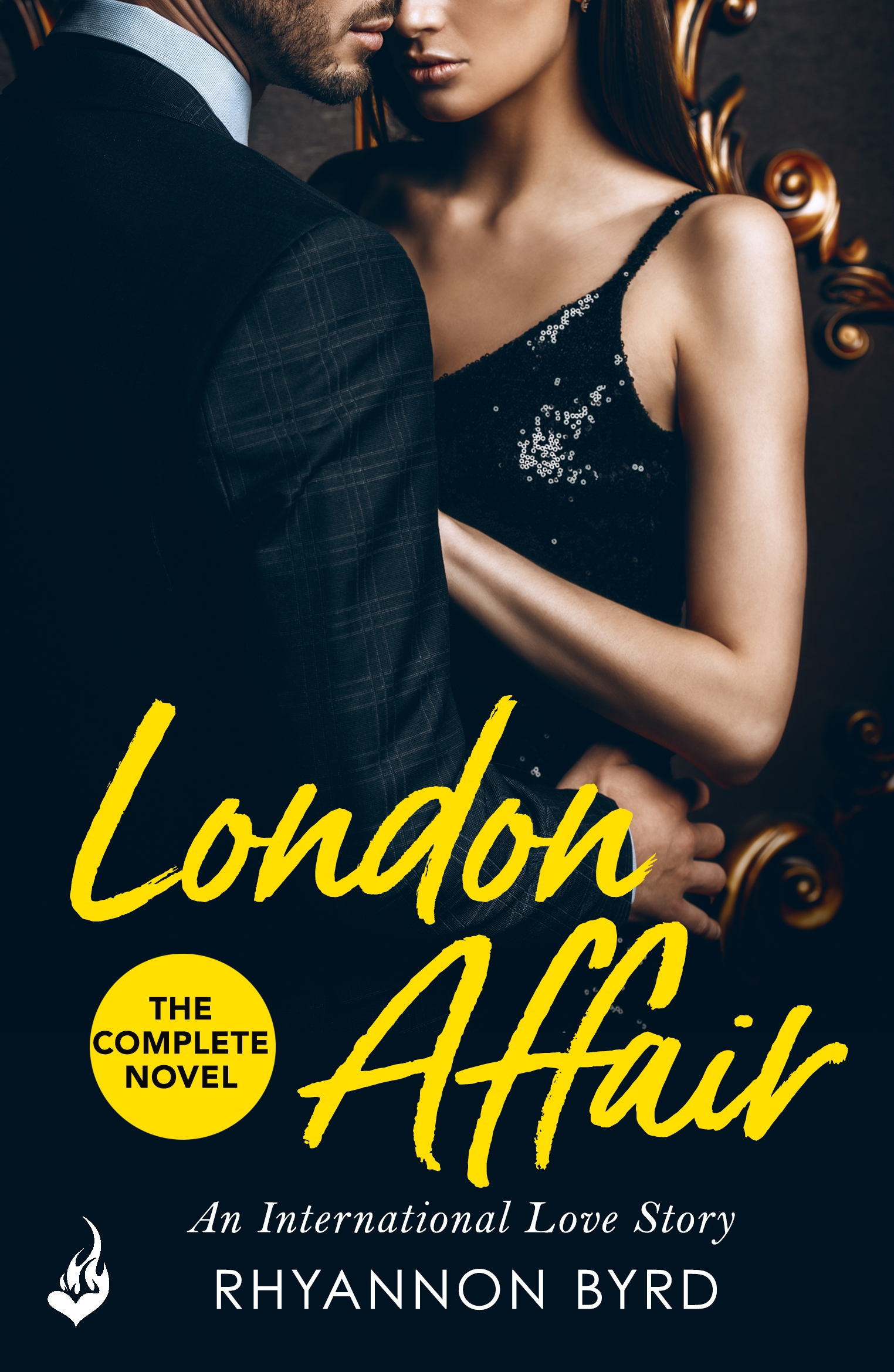 Will determined Jase, from Rhyannon Byrd's London Affair, be your #EternalBookBoyfriend?
Name: Jasper 'Jase' Beckett
Location: London and San Diego
Profession: Oversees the building of megastructures around the world
Age: Thirty two
Height: Six foot three
Body type: Tall, broad and muscular
Hair: Ink-black hair, naturally tousled
Eyes: Sharp blue eyes, the perfect contrast to his olive complexion
Dress sense: Equally comfortable in a suit or well-worn Levi's
Perfect match: A confident, outspoken woman who knows what she wants and won't let anyone take advantage of her
Random fact: Jase left home at eighteen
Find him in: Rhyannon Byrd's London Affair serial (The Weekend, The Chase and The Confession) and London Affair: The Complete Novel
An intriguing proposition. A web of passion and deception.

If you love Melinda Leigh, Laura Griffin and Linda Howard, you'll be gripped by Rhyannon Byrd's passionate and exciting romantic thriller, London Affair.

Preorder Rhyannon's next explosive romantic thriller, filled with passion...and murder, New York Scandal, now! Just search: 9781472281333

Readers give Rhyannon Byrd 5 stars!

'Amazing story and action, as always'

'Addictive and enthralling'

'Had me from the first page'

'Fantastic...interesting and gripping'

'Love all her books'

American art-history graduate Emmy Reed is in London, hoping to land her dream job by getting an exclusive scoop on a famous reclusive artist. When fate throws her into the path of millionaire playboy Jase Beckett, Emmy is determined to turn down his proposal to be his date for a family wedding. That is, until she discovers that her sought-after artist is his grandfather.

Tired of the game-playing women in his circle, Jase finds Emmy refreshingly fascinating. And as the weekend progresses and they work together to survive his insufferable family's devious scheming, Emmy and Jase find themselves drowning in an intoxicating sexual chemistry that leaves them both desperate for more...and reeling emotionally.

When their stunning weekend is over, neither is ready to let go. But dark secrets surround the Beckett family - can their fledgling relationship survive the damaging and dangerous revelations to come?

*London Affair brings the serial parts, The Weekend, The Chase and The Confession, together for the first time*

'London Affair is signature Rhyannon Byrd - exciting, sexy, and romantic. Byrd brilliantly crafts a steamy love story with a couple that dazzles, and I couldn't put it down!' Virna DePaul, New York Times bestselling author

'From London to the English countryside, Jase and Emmy burn up the sheets in...Rhyannon Byrd's London Affair' P.T. Michelle, New York Times bestselling author

Looking for more sexy reads from Rhyannon Byrd? Check out the steamy Dangerous Tides titles: Take Me Under, Make Me Yours and Keep Me Closer.