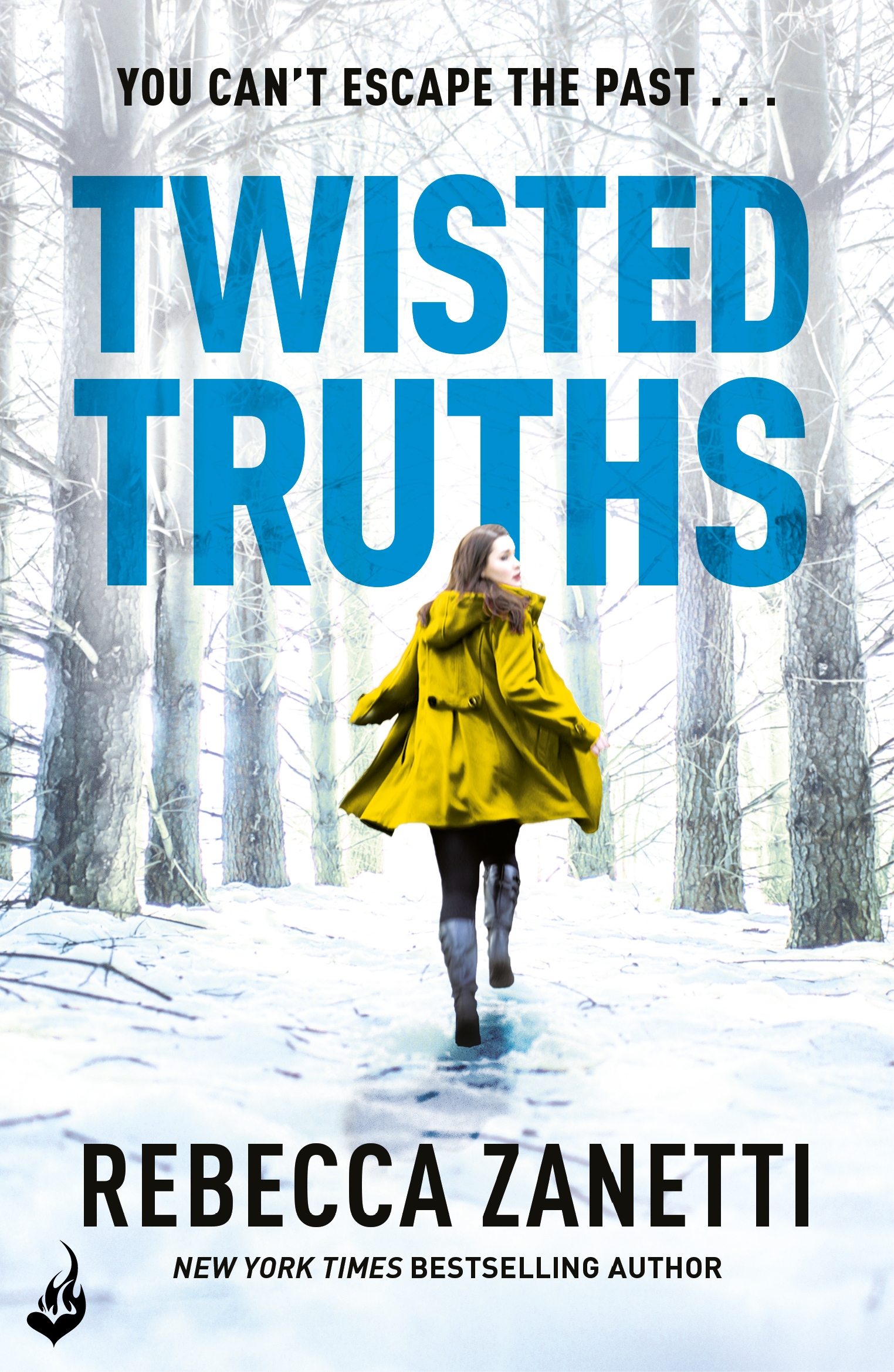 Will protective Denver, from Rebecca Zanetti's Blood Brothers series, be your #EternalBookBoyfriend?
Name: Denver Jones
Location: Snowville, Washington State
Profession: Private investigator and co-owner of the Lost Bastards Investigative Agency
Age: Twenty eight
Body type: Strong and muscled, with a tattoo on his shoulder
Hair: Black, collar length
Eyes: Blue eyes sizzle beneath dark brows
Dress sense: A battered leather jacket, ripped jeans and leather boots
In a nutshell: A deeply protective man, he will do anything to prevent harm coming to those he loves
Perfect match: A determined woman who won't let him push her away
Find him in: Rebecca Zanetti's Blood Brothers series (Hero of Twisted Truths)
Twisted Truths is the third book in New York Times bestselling author Rebecca Zanetti's breathtaking romantic suspense series, Blood Brothers, that will be loved by fans of Karen Rose, Kylie Brant, Elaine Levine, Maya Banks's KGI series and Lisa Jackson.

Noni is desperate. Her infant niece has been kidnapped, and the only person who can save her is a private detective with too many secrets to count - and more enemies than he can name. A man who walked away from Noni without any warning a year ago and broke her heart. But with Talia's life on the line, Noni won't take no for an answer...

The moment Denver Jones sees Noni, the memories come rushing back. The fire in her eyes. The determination in her voice. The danger of having her in his life. Denver had to push her away once, but now with vicious criminals threatening Noni and her niece, he'll do whatever it takes to protect them. But enemies from his past are circling, and they'll use anything - and anyone - to get to Denver.

For more addictive romantic suspense look out for the rest of the titles in the Blood Brothers and Sin Brothers series. And for thrilling passion played out against a dangerous race for survival, look for the titles in The Scorpius Syndrome series: Mercury Striking, Shadow Falling, Justice Ascending.