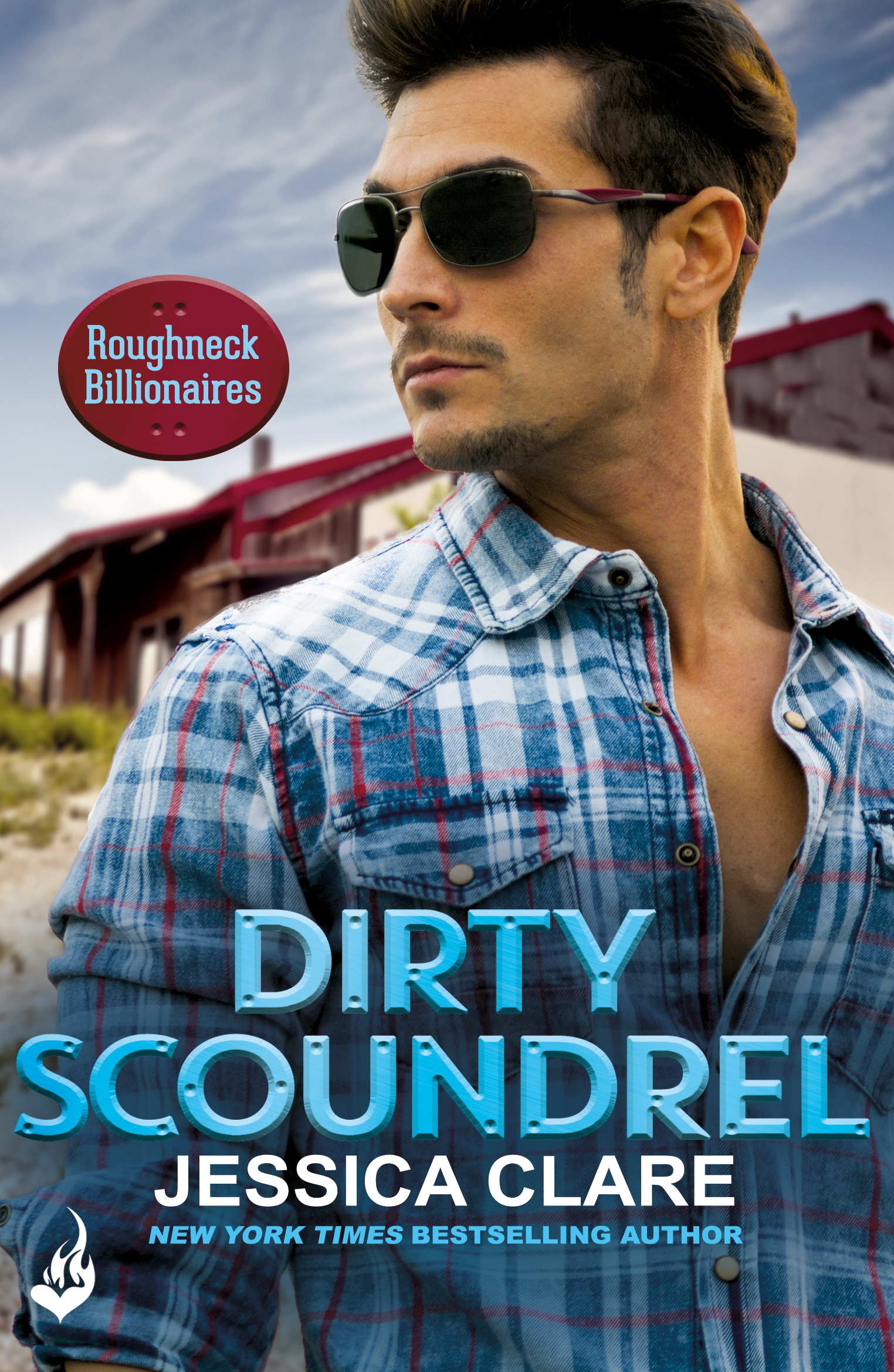 Will ­­­intense Clay Price, from Jessica Clare's Roughneck Billionaires series, be your #EternalBookBoyfriend?
Name: Clay Price
Location: Texas
Profession: Shareholder in Price Brothers Oil
Age: Twenty five
Body type: All hard strength and defined muscles but he moves with a lithe grace
Hair: Brown, cut short on the sides and long on the top
Eyes: His green eyes gleam with mischief
Dress sense: T-shirt and jeans
In a nutshell: Usually the good-natured Price brother, but he can be a scoundrel to get what he wants
Perfect match: The one that got away
Ideal date: A fun and active afternoon tubing
Random fact: Supports the Houston Texans football team
Find him in: Jessica Clare's Roughneck Billionaires series (Hero of Dirty Scoundrel)
In Dirty Scoundrel, a sizzling novel from the New York Times bestselling author of Dirty Money, Jessica Clare, there's rich, and then there's filthy rich when an oil tycoon takes being a roughneck billionaire to a new level. Fans of J.S. Scott, Louise Bay and Melody Anne - prepare to be dazzled.

Clay Price has everything he's ever wanted, except the one thing money can't buy - Natalie Weston. Years ago, Clay and Natalie were in love...until she turned down his marriage proposal. Now Clay and his brothers are oil-rich billionaires, and they can have whatever they want. And what Clay wants is Natalie in his bed, no matter what it takes. If it means being ruthless, he'll do it.

Natalie gave up on true love years ago when the realities of the world destroyed her fairy-tale hopes. Giving up Clay is her biggest regret in life, and she's excited to see him return...until she finds out why. Clay's got one hell of a proposal for her: he'll save her father's business and bail Natalie out of debt if she'll agree to become his very personal assistant. It's clear that he wants more from her than just typing.

It's also clear that Natalie has no choice. This scoundrel's bet could destroy any hope they had of reconciliation - or it could bring them together once and for all...

Want more irresistible romance? Look for Jessica's Billionaire Boys Club titles, starting with Stranded With A Billionaire, as well as the sizzling spinoff series, Billionaires and Bridesmaids, starting with The Billionaire And The Virgin.