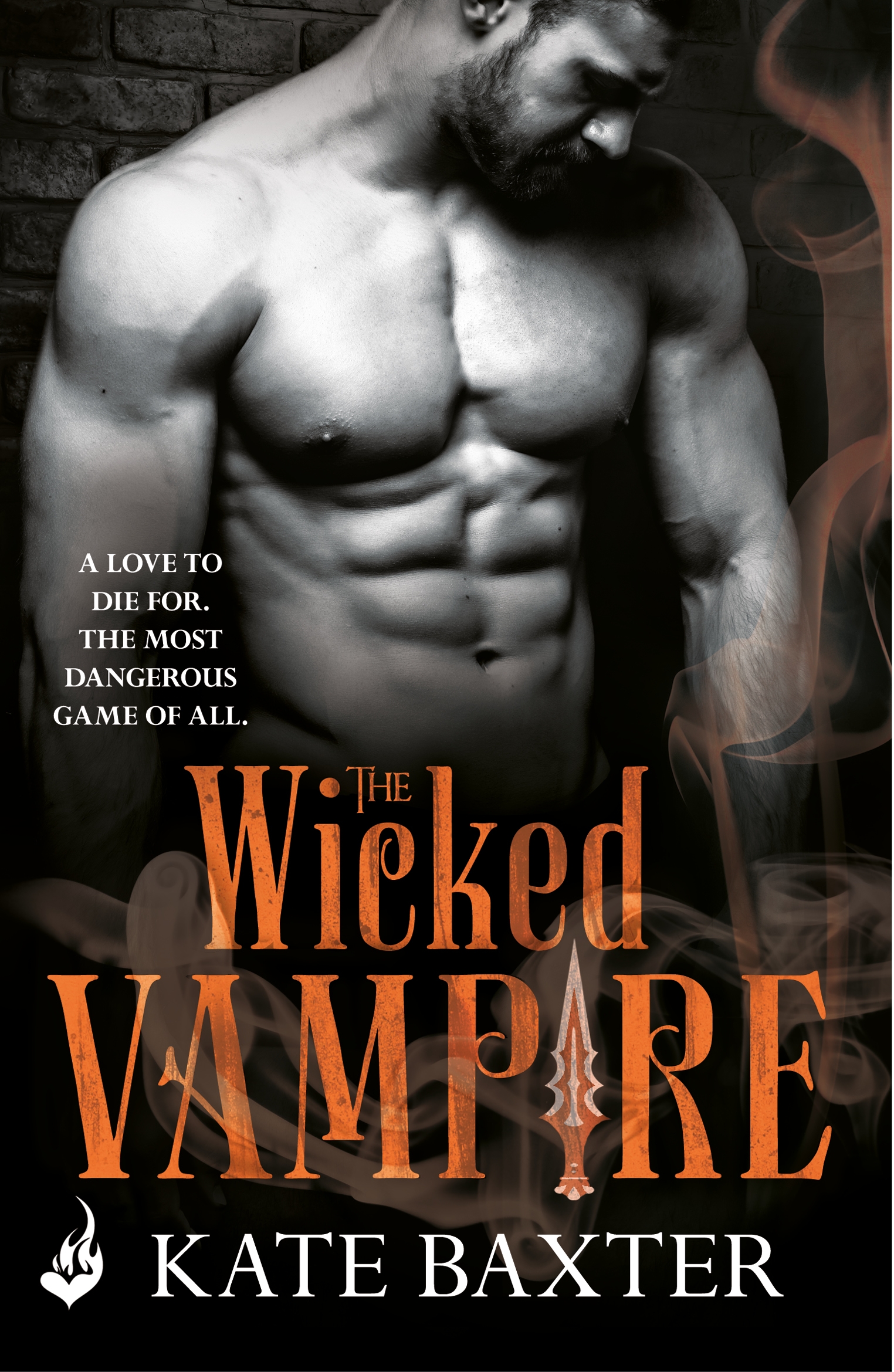 Will powerful Ewan, from Kate Baxter's Last True Vampire series, be your #EternalBookBoyfriend?
Name: Ewan Brun
Location: Los Angeles
Profession: A berserker, sworn to eradicate the vampire race
Age: Hundreds of years old
Body type: Tall, broad, and impossibly muscled: a vampire-killing machine
Hair: Light auburn, in soft waves
Eyes: A haunting light brown
Dress sense: Jeans and boots
In a nutshell: A weary soldier, tired of his leader's need for vengeance against the vampires
Perfect match: Could his sworn enemy be his soul's partner?
Interests: Earning enough money through supernatural  cage-fights to buy his freedom from the self-proclaimed king of his clan
Find him in: Kate Baxter's Last True Vampire Series (hero of The Wicked Vampire)
The Wicked Vampire is the sixth novel in Kate Baxter's additive, powerfully passionate and dark Last True Vampire series. An unforgettable, intensely emotional, and hot series for fans of Bella Forrest, J.R. Ward, Nalini Singh and Lara Adrian.

Centuries ago, the vampire race was almost destroyed. Now, salvation rests upon one - the last true vampire.

Sasha Ivanov was born to be wild. A vampire party girl, she stalks the LA clubs at night. Dancing. Drinking. Indulging her darkest appetites. Never sated, she's always looking for more: more danger, more excitement, more blood. But when she enters a supernatural fight club - and is tethered to her mortal enemy - Sasha realizes she's playing the most dangerous game of all...

Ewan Brun was born to kill vampires. A powerful berserker and unbeaten champion, he doesn't need a weapon to be deadly. He is the weapon. But when his soul becomes captive to the most beautiful vampire he's ever seen, he is all but powerless. He cannot resist Sasha - and cannot fight his desires. Is their love strong enough to defeat the gathering forces of darkness that threaten to destroy them both?

Addicted to the wild world of the Last True Vampire? Don't miss the earlier books in the series, The Last True Vampire, The Warrior Vampire, The Dark Vampire, The Untamed Vampire and The Lost Vampire.