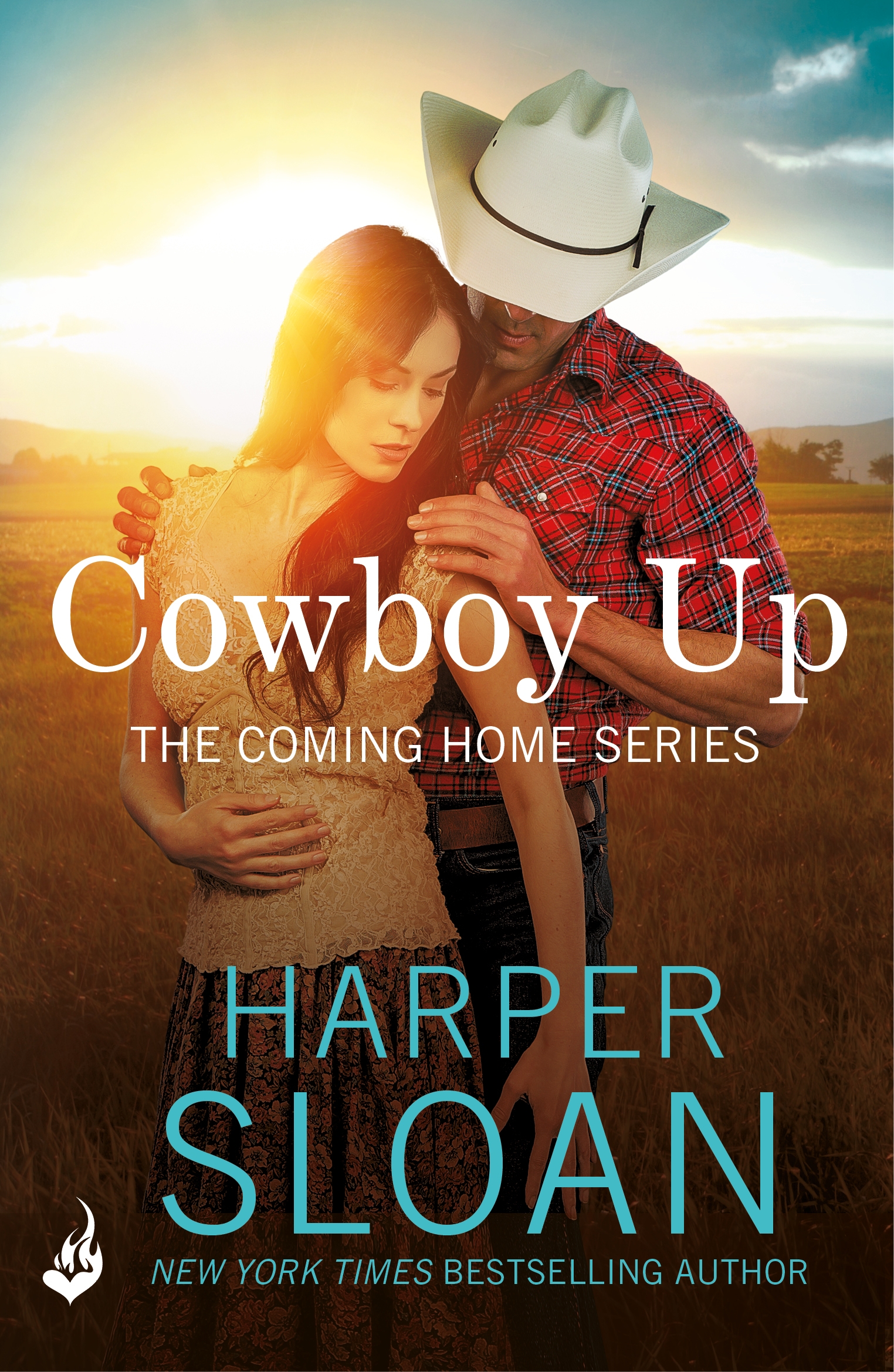 Will protective Clay, from Harper Sloan's Coming Home series, be your #EternalBookBoyfriend?
Name: Clayton 'Clay' Davis
Location: Pine Oak, Texas
Profession: Owner of the Davis ranch
Age: Thirty five
Height: Six foot three inches
Body type: Large, broad and muscled, a true cowboy
Hair: Thick and dark-as-night, always mussed
Eyes: Green and mesmerising
Dress sense: A button-down shirt, jeans and an ever-present cowboy hat
In a nutshell: The eldest Davis sibling, Clay has always had to be the sensible one. Until Caroline Michaels forces him out of his comfort zone…
Perfect match: A shy woman with inner reserves of strength, to be his partner in every sense
Ideal date: Dinner and a movie at home on the ranch
Find him in: Harper Sloan's Coming Home series (Hero of Cowboy Up)
Cowboy Up is the third sultry novel in the Coming Home series from New York Times and USA Today bestselling author Harper Sloan. Perfect for fans of Kelly Elliott, Diana Palmer, Jennifer Ryan and Maisey Yates.

As the eldest Davis, Clayton takes his job as head of the family businesses seriously. And after a disastrous end to his last relationship, he's just fine with his quiet, solitary life. Most of the time.

Then he meets cute, quirky, shy bookstore owner, Caroline Michaels. After escaping an abusive ex, Caroline is finally living for herself - and that includes indulging in a one-night stand with Clay Davis.

But when she falls on hard times, Clay comes to her rescue, and Caroline realizes it'll be impossible to stay away from him. All she has to do is convince him to let go a little... Will Clay be able to give up the reins and finally settle down? And, more importantly, will Caroline muster enough courage to lasso him up?

Want more rugged, charismatic cowboys? Don't miss the rest of this sizzling Texas-set series which began with Lost Rider.