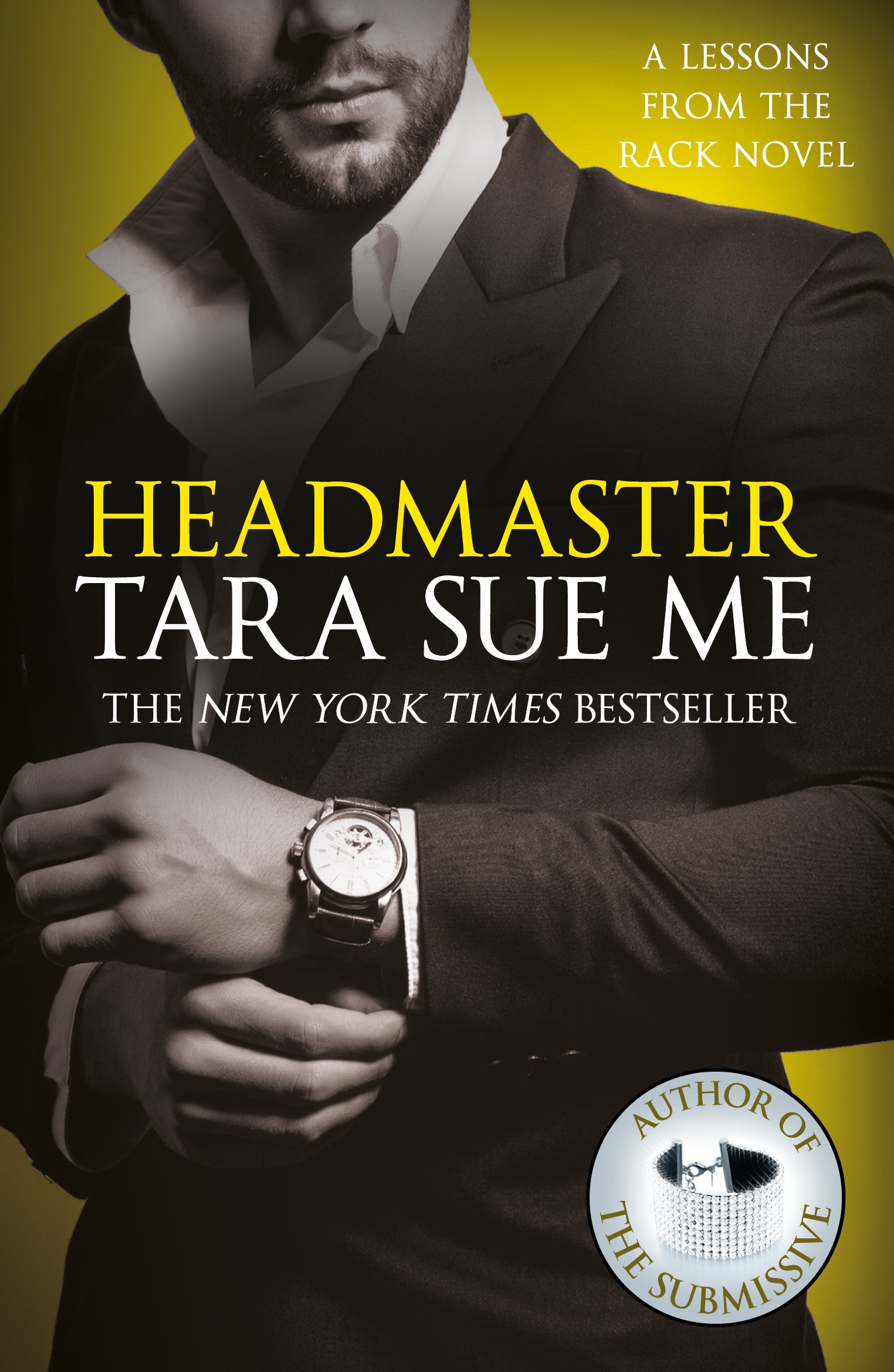 Will assertive Lennox, from Tara Sue Me's Lessons From The Rack series, be your #EternalBookBoyfriend?
Name: Lennox MacLure
Profession: Headmaster at the RACK Academy
Height: Tall and masterful
Body type: All cut muscles and strong biceps
Hair: Black-as-sin . . . or as Lennox's soul
Eyes: Grey, piercing eyes that undress you
Dress sense: A sweater and a pair of jeans
In a nutshell: Haunted by past mistakes, Lennox has vowed to supress his dominant nature, it's going to take someone very special to set it free again . . .
Perfect match: A strong, determined woman who's pretty good with a plan
Ideal date: Dancing with his partner at a lavish ball
Random fact: Lennox used to be a real estate mogul
Find him in: Tara Sue Me's Lessons From The Rack series (Hero of Headmaster)
Headmaster is the second book in the enticing Lessons From The Rack series from Tara Sue Me, the New York Times bestselling author of the electrifying Submissive series. For fans of E. L. James, Sylvia Day, Maya Banks and Beth Kery, in this scintillating new erotic romance, two instructors redefine the phrase 'teacher's pet'...

Lennox MacLure, owner of the RACK Academy, has sworn off the Dominant/submissive lifestyle. Years ago, his submissive, Winnie, died in a car accident following a heated argument for which he blames himself. Guilt-ridden and emotionally closed off, Lennox sees the academy as both his punishment and penance for her death.

Mariela, a dance instructor and a natural submissive, was Winnie's best friend and longs to help Lennox move past his grief. She's accepted that he will never see her as anything more than a friend, but she still wants to help him acknowledge what he needs. Mariela comes up with a plan of seduction, guaranteed to set free the Dominant he's wilfully buried - but the passion they unleash could prove to be stronger than they are ready to handle.

Before there was the fan fiction that became Fifty Shades of Grey, there was The Submissive... Indulge in the series that started it all: The Submissive, The Dominant, The Training, The Chalet, The Enticement, The Collar, The Exhibitionist, The Master, The Claiming, The Exposure and The Flirtation.