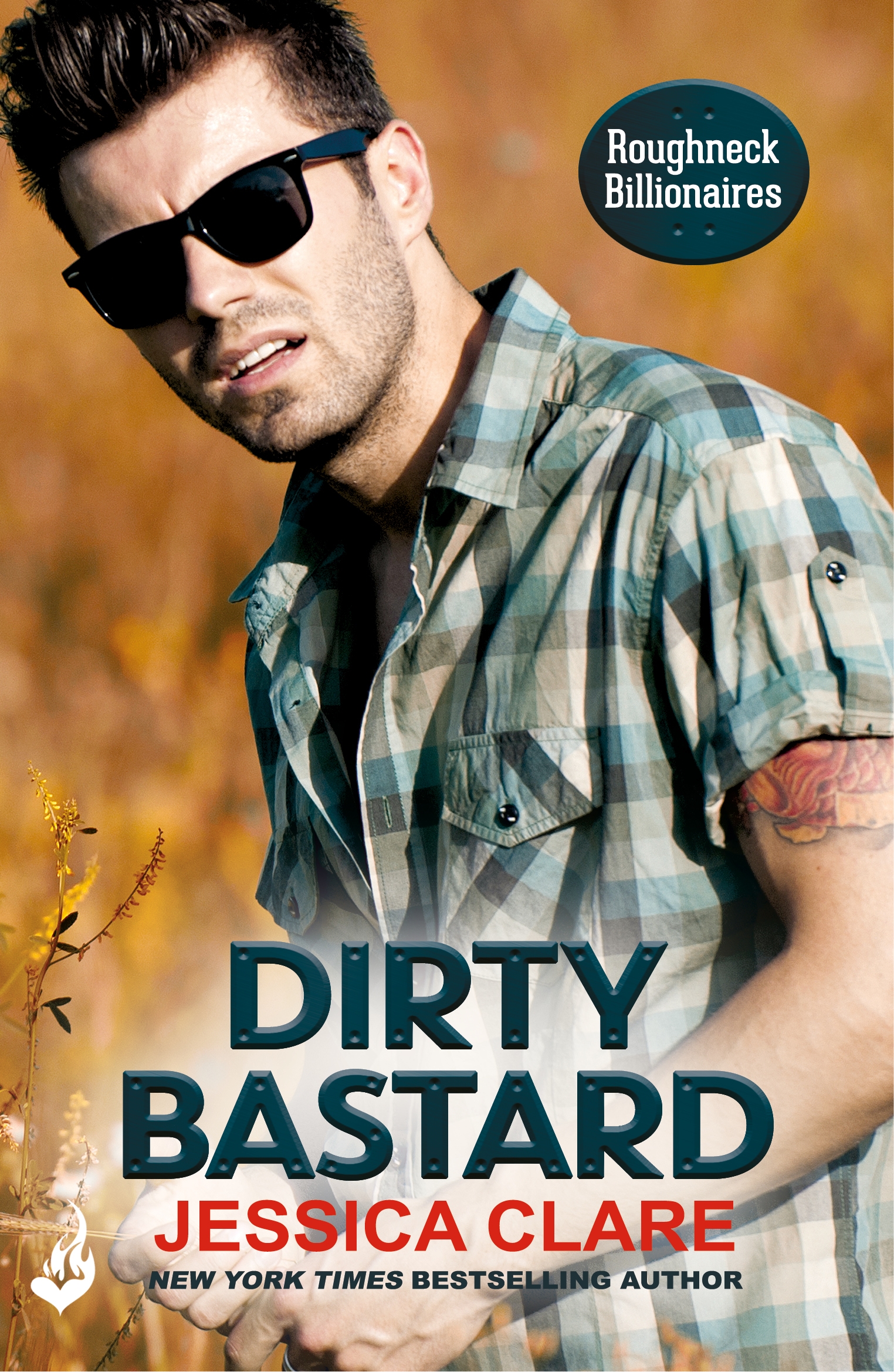 Will cynical Knox Price, from Jessica Clare's Roughneck Billionaires series, be your #EternalBookBoyfriend?
Name: Knox Price
Location: Texas
Profession:  Shareholder in Price Brothers Oil
Age: Twenty three
Body type: Tall, tanned and muscular
Hair: Dark brown curls
Eyes: Dark and smoky
Dress sense: Black T-shirt and unripped jeans
In a nutshell: Knox adores his family and will do anything to protect them
Perfect match: A feisty woman with a slight Wednesday Addams vibe
Ideal date: A weekend at a haunted hotel
Find him in: Jessica Clare's Roughneck Billionaires series (Hero of Dirty Bastard)
The third novel in New York Times bestseller Jessica Clare's sensational, sexy Roughneck Billionaires series. Fans of J.S. Scott, Louise Bay and Melody Anne - prepare to be dazzled. Underneath the layer of dirt and bad manners is a prince in shining armor waiting to sweep his woman off her feet in Dirty Bastard.

Knox Price has always fallen short in comparison to his brothers. Boone is the ambitious one. Clay is the nice one. Gage is the handsome one. And Knox? Well, he's the cynical one. The odd man out in the ultra-wealthy but rather unique Price family. It's not that Knox hates people - it's that humanity always disappoints him. When you become an oil-rich, Texan billionaire overnight, people treat you a certain way. Just once he'd like to meet someone that isn't dazzled by his wallet.

Then, he meets struggling yoga teacher Lexi Brandon. She's weird. She's unpredictable and tends to say strange things. She lurks in the bushes and dresses in all black. She loves when people cross the street to get away from her. Lexi's definitely not his type, but she's also the first one to ever truly see him and not just another rich, dirty Price.

And that's...fascinating. But how do you catch the interest of a woman who goes out of her way to be odd? When an unexpected surprise throws them both for a loop, Knox decides it's time to get down and dirty, abandon the rules, and be who he truly is - a bastard.

Want more irresistible romance? Look for Jessica's Billionaire Boys Club titles, starting with Stranded With A Billionaire, as well as the sizzling spinoff series, Billionaires and Bridesmaids, starting with The Billionaire And The Virgin.