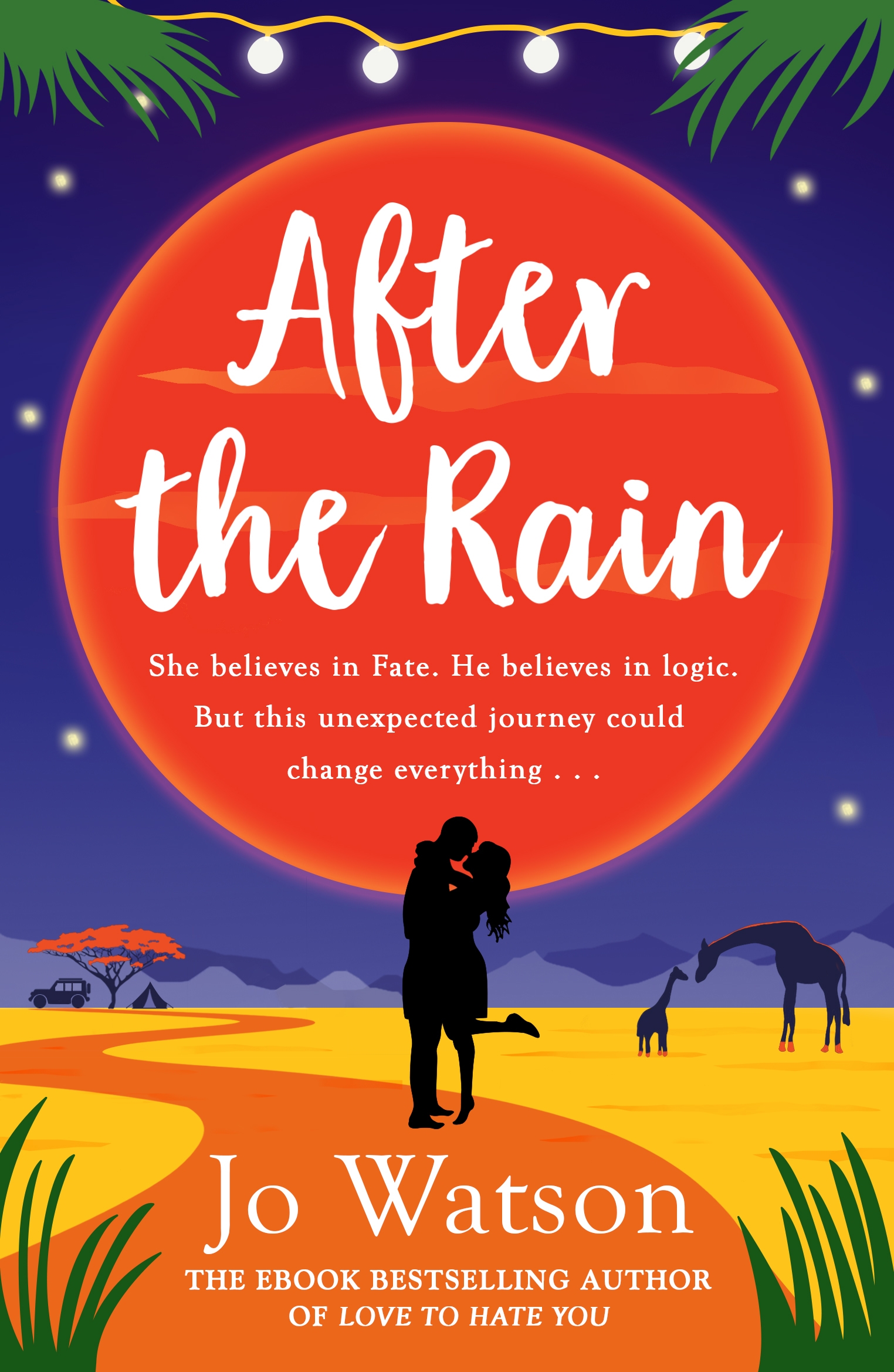 Will logical Marcus, from Jo Watson's Destination Love series, be your #EternalBookBoyfriend?
Name: Marcus Lewis
Location: Johannesburg, Nairobi, Mombasa, and anywhere else life with Stormy-Rain will take him
Profession: Partner at a law firm
Age: Thirty
Body type: All lean, hard muscle, oh and really tall
Hair: Neatly cut and sun-kissed
Eyes: A deep, rich brown, with a smattering of caramel in the centre
Dress sense: Starched suits and beige shirts all the way
In a nutshell: A clean-cut, close-shaven suit-wearing guy, until he relaxes and learns to live in Stormy's sphere…
Perfect match: If you'd asked him pre-Stormy he'd say someone stable, dependable, mature and settled. How wrong can a man be?
Ideal date: A casual walk along Nyali beach
Random fact: Marcus always keeps his promises
Find him in: Jo Watson's Destination Love series (Hero of After the Rain)
From the author of the 100,000+ copy-selling rom-com, Love to Hate You! No one makes you laugh like Jo Watson!

'Jo Watson's writing puts you in a better mood. Brilliant' Goodreads reviewer

If you love Sophie Ranald, Sophie Kinsella and Paige Toon, you'll LOVE Jo Watson!
.................................................................................

Some opposites attract; some rip each other's clothes off.

Stormy-Rain and Marcus could not be more different: she's a free-spirited, rainbow-haired hippie; he wears a suit and over-shines his already too-shiny shoes. She believes in auras; he's governed by logic and doesn't believe in Fate. But Fate believes in them...

So what happens when their worlds collide - and they are forced to embark on an epic road trip to catch a plane to a wedding on the other side of the world?

The clock is ticking...and they're seriously ticking each other off. But Stormy and Marcus are about to discover just how thin the line between love and hate really is.
.................................................................................

Don't miss Jo's laugh-out-loud rom-coms, Love You, Love You Not, Love to Hate You, Burning Moon, Almost A Bride, Finding You, After the Rain and The Great Ex-scape.

Love funny, romantic stories? You don't want to miss Jo Watson:

'The perfect choice for fans of romantic comedies' Gina's Bookshelf

'It was amazing, it was hilarious' Rachel's Random Reads

'A brilliant read from beginning to end' Hopeless Romantics