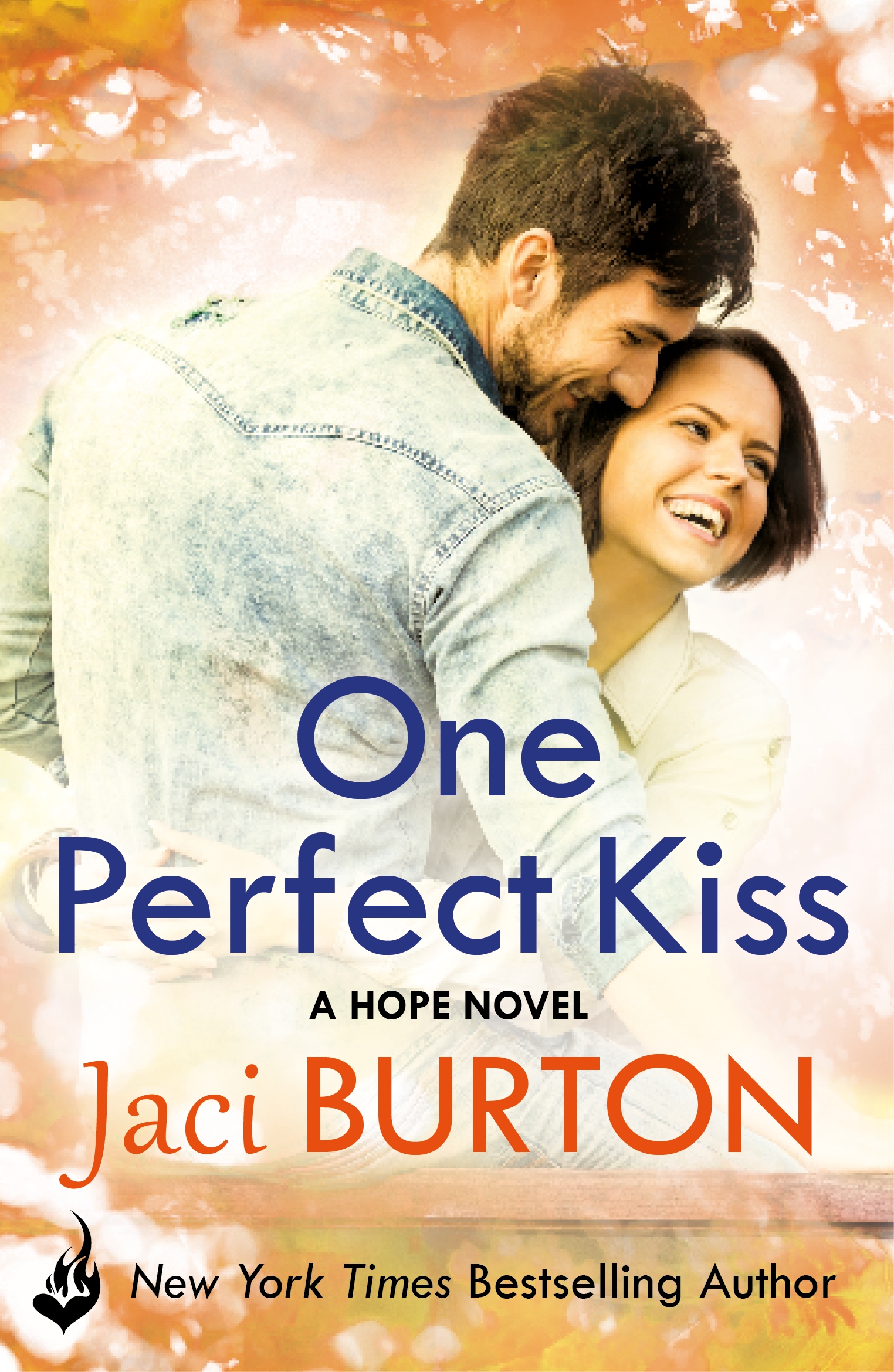 Will caring Zach, from Jaci Burton's Hope series, be your #EternalBookBoyfriend?
Name: Zach Powers
Location: Hope, Oklahoma
Profession: Former pro football player
Body type: Zach may not be able to play professionally any more, but he still has the body of a top athlete
Hair: Thick, dark hair with a sprinkle of grey at the temples
Eyes: An intense steely grey
Dress sense: Casual in jeans and a shirt
Perfect match: A kind woman with a penchant for adopting animals
Ideal date: Does chaperoning a homecoming dance together count?
Interests: Showing people the beauty and history of his country
Random fact: He's not sure how it happened, but Zach now has a dog called Wilson
Find him in: Jaci Burton's Hope series (Hero of One Perfect Kiss)
One Perfect Kiss is the eighth in the sexy, heartwarming Hope series from Jaci Burton, New York Times bestselling author of the Play-By-Play series. Perfect for fans of Bella Andre, Jill Shalvis and Nora Roberts. Welcome to Hope, Oklahoma. The small town that's sure to warm your heart. Full of big hearts, fiery passion and love everlasting...

Josie Barnes has always craved a sense of home. She's found that in Hope, Oklahoma - she bought a house, has a new job as an English teacher at Hope High, she's made wonderful friends, and she's taking in stray animals that no one else wants. Now she's flirting with fellow teacher and hot high school football coach Zach Powers. But he's almost too good to be true, and Josie learned long ago not to trust in the too-good-to-be-true, because it has always let her down.

A former pro football player, Zach had to pull back when a career-ending knee injury forced him to rethink his future. Now he's happy calling plays as Coach. If he could just get Josie Barnes to stop benching his players for their poor grades, life would be perfect. Instead, she drives him crazy as the stern teacher at school and the sexy woman of his dreams outside of the classroom. He knows she's been hurt in the past, but he wants to be that guy she can trust.

The one thing Josie has never been able to count on is the people closest to her. But Zach intends to show her that what they have between them is a textbook case of love.

For more romance to warm your heart, check out the rest of the Hope series which began with Hope Smoulders, or look for Jaci's sexy sports romance series, Play-By-Play, beginning with The Perfect Play.