Kate Noble discusses her latest series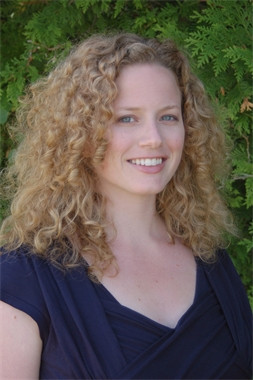 What can fans expect from your wonderful new Winner Takes All series?
A little silliness, and a whole lot of luck. The first thing that happens in The Game and the Governess is Lucky Ned and his secretary John Turner make a bet to switch places and see if Ned can still woo a lady without the benefit of his title. Little do they realise, this one wager – this one little lie – has a ripple effect through Ned's, John's, and even their friend, Dr. Rhys Gray's, stories.
You never know what tiny little thing that seems ordinary is going to change your life.
Have you always wanted to be a writer? What do you love most about your job?
I knew I always wanted to somehow be involved with telling stories. When I was a kid, I wanted to be a Disney animator. When I was in high school, I worked at a movie store in the mall. I studied film and television writing and production at college. Of course, this entire time, I was reading – romance novels especially. I started writing when I was a poor college graduate trying to make ends meet in New York City, and I discovered that writing – since it was free – was a way to keep myself sane and from going into debt. I was as shocked as anyone when I ended up with a finished novel, my debut Compromised.
What I love most about my job is also what I hate most about it – the freedom. The freedom to create is amazing and the most fulfilling thing I can imagine. But it's also incredibly frightening, to be the only one you are accountable to, and having to trust your imagination as the one thing that keeps you in business.
Do you have the most fun creating your heroes or your heroines?
Oh, it varies from book to book! I have had heroes I fell madly for and heroines I wanted to gab with for hours. But I always start with one more clearly in my mind than the other – and their match is created by me saying, 'who is going to compliment this person best, and also drive them the craziest?'
Do you have a favourite hero or heroine from your books or by any other author?
I adore Ned from The Game and the Governess, as his cluelessness is enraging and endearing. But Phillippa Benning from Revealed was the first heroine I saw as clear as day – selfish, vain, and very, very smart. I loved writing her so much, I kept giving her cameos in my other books.
Who are the authors you read for pleasure?
I would love to hang out with Julia Quinn's Bridgertons.
If you could take only three essentials with you to a desert island what would they be?
A satellite phone with GPS. Then, daiquiris and my husband, as we wait for our rescue.
Who would be on your dream dinner party guest list, dead or alive?
Dorothy Parker, Jane Austen, Katherine Hepburn. I would just sit back and watch these take-no-sh*t women out-acerbic each other.
What are your guilty pleasures?
I don't feel particularly guilty about any of my pleasures.
It's great to see so much excitement and appreciation for romance fiction right now. What do you think romance readers are looking for in the romances they're reading?
I think romance readers are some of the most literary and prolific readers out there, and they are looking for what everyone is looking for: satisfaction. A story that transports them, makes their heart race while they laugh, hold their breath to keep from crying. Not to mention the sweeping emotions of what it's like to be in love, and the trick of being entertained and thought-provoking at the same time. Luckily, they can get all of that – and more – in a romance.