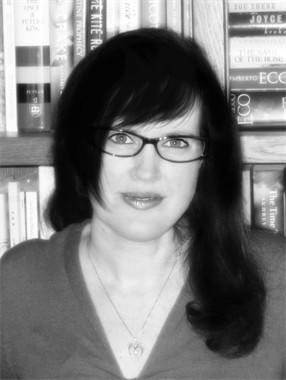 My dream holiday destination…
I'd love to do a trip to Australia, New Zealand and Bali.
My most memorable meal…
Probably my honeymoon meal at a French restaurant at Tahoe. The restaurant is very traditional, and so we have a very similar, exquisitely prepared five-course meal there every year for our anniversary. An extra dose of love makes everything taste all that much better. 🙂
The last song I listened to…
We had guests over and my husband had on the entire Simon and Garfunkel collection, so 'Bridge Over Troubled Water'.
The item I have more of than anything else…
Either books or shoes.
The last time I went to the cinema…
I went with my husband in Reno and saw Disney Pixar's Inside Out. It was incredibly creative and insightful.
My choice of superpower…
Telekinesis.
When I was a child I wanted to be…
I wanted to be a veterinarian, specifically a horse vet!
My favourite city in the world…
So hard to say. London, Chicago…Incline Village, NV.
If I had to eat the same meal for dinner every day for the rest of my life…
Pasta with a classic Bolognese and salad.
The person I call when I need cheering up…
My husband. He's an expert at BK cheering. I'm so grateful!
Glimmer, book one in Beth Kery's new explosive romance series, is out now, and continues with Glow, out on 1st December. 
For more electrifying romance, don't miss The Affair, the One Night of Passion series, and her bestselling erotically charged series which began with Because You Are Mine.