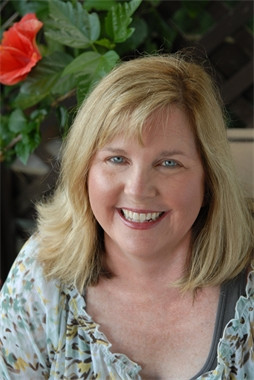 If I had to go back in time and choose another career…
I honestly can't imagine any other career than this one!
My dream holiday destination…
Anything tropical!
If I were to be stranded on a desert island, my one luxury item would be…
My e-reader and a Wi-Fi connection.
The last time I went to the cinema…
I saw My Big Fat Greek Wedding 2 with some girlfriends. Loved it!
The thing I could never give up…
My kids.
My choice of superpower…
I'd like to be able to fly so I'd never have to step foot on an airplane again!
The one piece of advice I would give my teenage self…
Your high school grades are no indication of future potential. (I tell my kids this!)
If I had to choose between saying everything I think or never speaking again…
EVERYTHING I think!
My favourite city in the world…
San Francisco.
If I could play the starring role in any film…
Pretty Woman, because Richard Gere. Hello?!
If I want to relax…
Pool, boat, beach, book.
The person I call when I need cheering up…
My cousin Jenn.
If I had to re-build my house with either gingerbread or chocolate…
Chocolate every day!
The best invention ever…
Email.
The sportsperson I find most inspiring…
Tom Brady, mostly because of how he looks and not because of how he plays! 🙂
The latest in Marie's gorgeous Green Mountain series
AIN'T SHE SWEET
is out now!