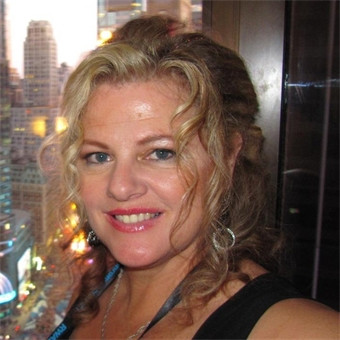 If I had to go back in time and choose another career… 
Author! Back to the 1980s when I first picked up a pen and started to write long hand. I still have this too and it was a historical romance country girl and pirate/disgraced nobleman hero set in Sussex. I wish I hadn't let my self be distracted
My dream holiday destination…
Over the water bungalow in Bora Bora (this will happen!)
If I were to be stranded on a desert island, my one luxury item would be…
Burt's Bees lip balm.
My most memorable meal…
The first meal I ever bought for my parents after my first ever paycheque. It was on a boat in the Toronto Harbour. Called Captain John's, a seafood restaurant c. 1979.
The last song I listened to…
Alabama Shakes, 'Hold On'.
The book I've read the most times…
A Rose in Winter, Kathleen Woodiwiss.
My guilty pleasure…
Poutine – French fries, cheese and gravy. When I'm really bad also bacon bits and a dollop of sour cream is the ultimate!
The item I have more of than anything else…
Books.
The last time I went to the cinema…
A month ago with my youngest son (25) to see Suicide Squad.
My choice of superpower…
Flying or magic from my fingertips! (I dream of this all the time J )
The book (by another author) that I wish I had written…
Omg! Where do I start with this one. So many!
The one piece of advice I would give my teenage self…
Be brave, be yourself and go for it!
If I had to choose between saying everything I think or never speaking again…
Uhm, so not possible!
When I was 5 years old I wanted to be…
An artist.
If I could play the starring role in any film…
Sarah Connor, Terminator – I'd have a love scene with Kyle Reese. OR Ripley, Alien series, can't decide because both are kick-ass heroines
The person I call when I need cheering up…
Cindy, she seems to know and then the phone rings. We live far apart and whenever we see each other, we cry and hug.
WORKING GIRL, the sexy new serial by Shana Gray, begins 13th November with MR MONDAY