Do some overtime with Working Girl…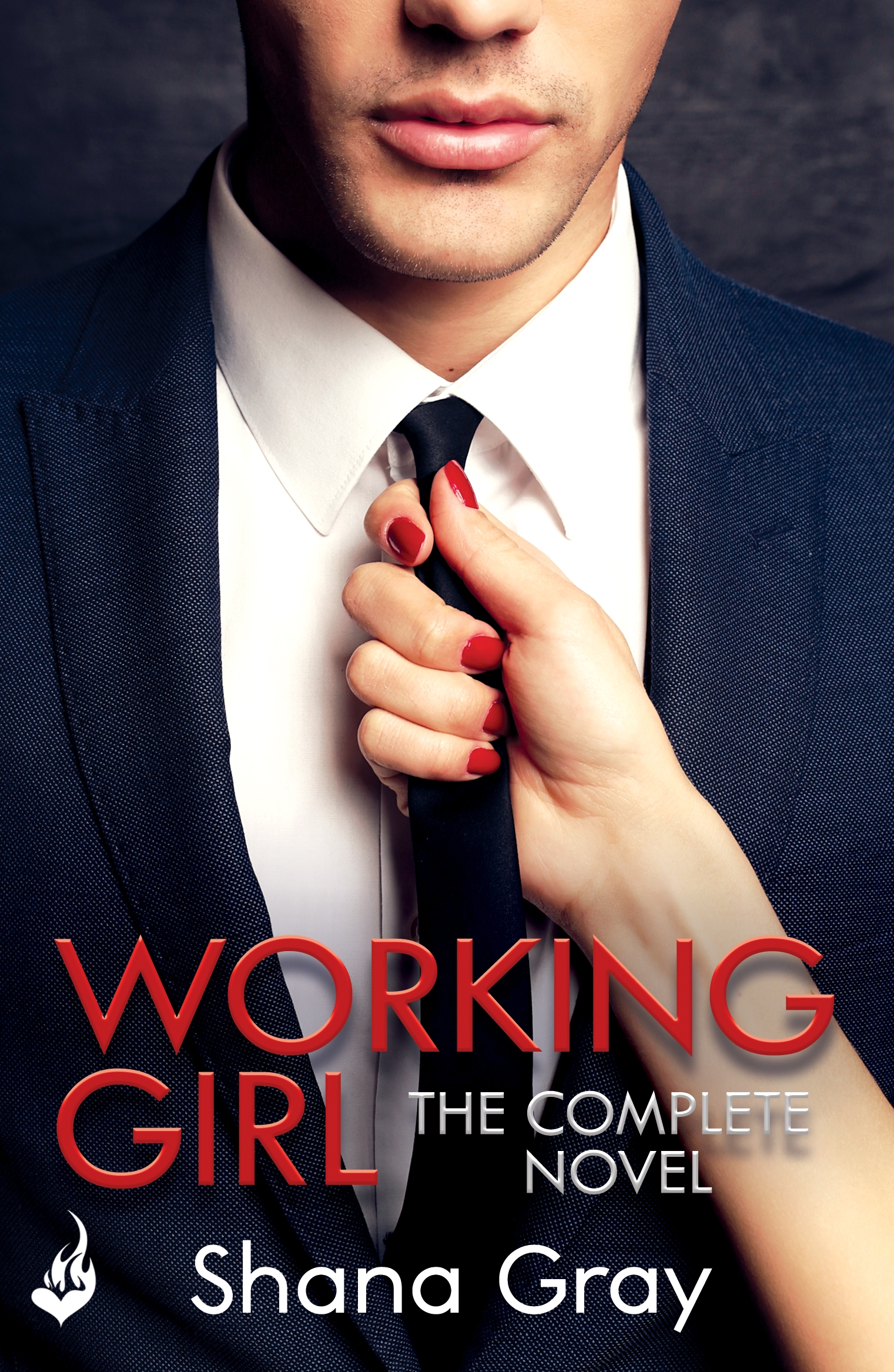 December Book of the Month
PART 1: MR MONDAY
I settled into the soft leather armchair and quietly took in the posh reception area of Diamond Enterprises. It was all marble, honeyed-colored wood, thick carpets and soft lighting, with one wall housing hermetically sealed first-edition classics behind beveled glass. It gave the impression of an elegant sitting room. Under normal circumstances, I would be drawn to the shelves, eager to see which books rated being so carefully protected.
Not today.
The whole place gave off an aura of old money and, in my opinion, also reeked of arrogance and entitlement. I didn't belong, but that wasn't going to stop me. I'd nurtured my revenge since I was fifteen, when my father died. Just five years earlier, he, only fifty years old, walked into our house, the contents of his office stuffed into a battered cardboard box, and the direction of my life changed. Now that a window of opportunity had finally opened, I'd leapt at it. The head of Diamond Enterprises needed an executive assistant.
In the weeks since I'd seen the job on an executive-jobs search site, I'd quit my position as corporate librarian for an international mining exploration company, and done my due diligence, researching and cramming as if this interview were the exam of a lifetime, in order to be absolutely ready for it. At the library, I'd done everything from ordering reference materials and tracking down obscure theses on mineral rights to supervising a small staff of archivists and researchers. To leave all that and become somebody else's secretary was a step down, a waste of my degrees and the scholarships that paid for them. But the opportunity to bring down a huge corporation didn't come along often … and I was prepared to do whatever it took. There was nothing they could trip me up on now. I'd learned all I could about the company ‒ at least, what was in the public domain. What wasn't public knowledge was what I needed to find out now, and the only way to do that was from the inside.
From my seat, I had a clear view down the elaborate hall into the mysterious and very secretive inner sanctum of Diamond. The very sanctum in which my father, Charles Raymond, had once walked, moving with the exclusive executive management team, until he'd been let go, falsely accused of misusing company funds, and it had cost him ‒ us ‒ everything. He'd been ousted unceremoniously, cut off at the knees, his pension taken away and with no golden parachute to see him through his senior years. It left him with a reputation that haunted him until he died, a bitter old man. (I'd been born when he was forty, rather late in his life, before his fall from grace.)
I pressed my lips together, trying not to let my anger boil over. It wouldn't help; calm and level-headed thinking was the only way to succeed. I glanced at my watch, a delicate piece I loved with all my heart. Dad had given it to Mom on their wedding day, almost thirty years ago, back when they still lived in England. I gently touched the small, round face ringed with exquisitely tooled platinum and a bevy of sparkling diamonds. The second hand ticked and reminded me I was waiting, something I'd become very good at.
I'd arrived the obligatory fifteen minutes before my interview, and only a few minutes had gone by. I glanced up and saw the polished young receptionist's gaze slide away from me. I watched her try to pretend she hadn't been caught in the act of staring and decided I would ignore her. It wasn't important. Instead, I leaned back, crossed one leg over the other and primly laced my fingers over my Kate Spade purse, gazing down the long hall. I could play it cool. But I had to admit I was curious about the timing of the interview; it was well past six o'clock in the evening.
Scheduling didn't matter, anyway; getting the job did.
All I needed was to become a part of the organization, and this interview was my only chance. I was prepared to do just about anything to get my foot in the door.
My nerves were shot, though. I drew in a deep breath, as quietly as I could. I didn't like that I was quaking, deep inside. I felt it, and there was nothing I could do about it. At least it didn't show outwardly. If they found out who I was, I couldn't imagine what would happen. Probably the same thing that happened to my father.
The hem of my skirt rode up above my thigh when I re-crossed my legs. I knew it was a dated skirt suit, but I loved my vintage clothing. Glancing down at my feet, I smiled at my shoes. Another great find. The only thing new was the purse. My passion for purses had gotten out of hand and my credit card was crying the blues.
Sounds echoed in the long hall. I looked up from under my eyebrows, glanced briefly at Ms Gatekeeper Receptionist, who was suddenly intent on her appearance, staring into a compact before snapping it shut. I fidgeted with my purse, stricken by the urge to see if I had any lipstick on my teeth. I heard doors open and close and kept an eye on the end of the hall, drawing in a soft breath when a man appeared. My heart fluttered as he approached, my nerves kicking into high gear. I no longer had time to check my lips and so I watched the man approach. He seemed about to explode out of his well-tailored suit. I noticed everything about him, imprinting him into my brain.
He. Was. Gorgeous.
And big.
Good Lord, he seemed to fill the hall with his presence. The intensity on his face as he concentrated while talking on his cell phone had me holding my breath. His brows, heavy and dark, just like his closely cropped hair, were drawn together. He was focused and walked with confidence. A fierce scar ran over his cheek, just under his right eye. I had the urge to trace my finger along the angry welt across his cheekbone. All sorts of stories about how he had achieved such a scar raced through my overactive brain. None of them was very comforting.
He entered the reception area, and dwarfed it. I stared at him, my heart pounding. Was my interview with him? He turned to the receptionist, glancing up from his phone, and said something to her that I wasn't able to hear. I tried to hold back a frown when she giggled and flirted. He smiled at her and tapped his fingers on the desk a couple of times – he had big hands, too – before turning around. Then he was in front of me, and I stared up at him. I waited for a brief moment before deciding that I should stand. I struggled to get up. It was as if the damn chair had suctioned me in. I wiggled, trying to get my legs under me so I could rise gracefully.
'Ms Canyon?' the dark and dangerously gorgeous man asked. He reached out and offered his hand.
'Yes.' I tilted my head so I could meet his gaze. I'd started using my mother's maiden name when I was in my late teens. Otherwise, one internet search and all the scandalous gossip about Diamond's betrayal of Dad would be revealed.
WORKING GIRL, the sexy new serial by Shana Gray, is out now! Start your story with MR MONDAY
A sexy seven-day job interview. Seven irresistible interviewers. Who will she choose at the end of the week?

Working Girl is a sexy new story, perfect for fans of Audrey Carlan's Calendar Girl, Helen Hardt and Rhyannon Byrd.

Tess has been determined to get revenge for her father, ever since he was falsely accused of misusing company funds and unceremoniously let go from Diamond Enterprises. Applying to be Executive Assistant to the elusive, elderly head of the company, Mr King, seems the ideal way to get inside the firm and clear his name.

But the job interview is not what she expects. Arriving at the company HQ, she is escorted to a helicopter, blindfolded and flown to a secret location. She meets a man whose voice is disguised, but introduces himself as Mr King and says the job advertisement was a ruse to find the new CEO of Diamond Enterprises. The catch, the interviewer says, is that the job will only be hers if she passes a seven-day interview.

Tess will have seven mysterious men who will assist her - one for each task each day. She will have to use all of her skills if she's to succeed and to resist the powerful magnetism of the irresistible men sent to help - or distract - her. Or will Tess find herself losing her heart when she meets her man of the week?

Mr Monday, Mr Tuesday, Mr Wednesday, Mr Thursday, Mr Friday, Mr Saturday, Mr Sunday. Meet all seven in Working Girl - who will be your man of the week?