Jessica Clare talks bad boys and pizza parties!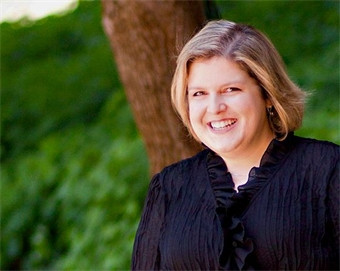 What inspired your exciting new Roughneck Billionaires series?

I found that with my last series, I was writing men who knew what to do with money and how to handle themselves with the upper echelons of society. Heck, I wrote about royalty in a few books! But I wanted to flip the tables a bit and have guys with lots of money…and none of the manners. There's such a fun dichotomy between what we perceive as power and respect.
What do you love most about writing about billionaire heroes?

The power aspect! If you think about it, a billionaire has so few boundaries. They can buy whatever they want, and they can use that money to make people do things they don't want.
Your guilty pleasure?
To read? Right now it's really long non-fiction books about the Middle Ages. No idea why. 😉 Or in general I'd have to say I'm guiltily addicted to stupid phone games (level 878 on Farm Heroes!) and food-wise I can't get enough cookie butter. I think that rounds out all guilty pleasures. 😉
Your childhood crush?
Tom Dumont, the guitarist from No Doubt!
The author who made you a reader?
I'd have to say Julie Garwood made me a romance die-hard, but I've always been a reader!
The most attractive quality or feature in a hero?
Confidence!
The last book you read?
Mariana Zapata's WAIT FOR IT (fiction)
John Kelly's THE GREAT MORTALITY (non-fiction)
The hottest accent?
Scottish!
Must love cats, or dogs?
I love both but I'm a cat lady at heart.
The best thing a reader has ever done?
Just sending notes saying how much they enjoy the escapism my books bring during the hard times in their lives. I get emails from people reading at the hospital, or who need to escape due to a death in the family. It's so humbling to think that something I wrote can offer comfort in such a difficult time.
Your dream dinner party guests?
Oh gosh, I'm an introvert, so my dream party guests would drop off a pizza and then leave. 😉 But if I have to have people over, I'd love my writing besties – Jen Frederick, Meljean Brook, Ilona Andrews, and the Alexa Riley ladies so we could all talk shop over copious amounts of wine and cheesecake!
Bad boys or clean-cut heroes?

In fiction, I love me a bad boy… 🙂
Jessica Clare's new Roughneck Billionaires series starts with DIRTY MONEY, out on 17th January!