Cowboys and cats with Harper Sloan…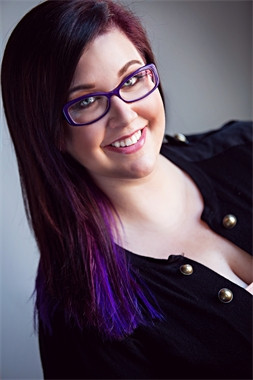 What inspired your fabulous new Coming Home series?
I think, being raised in the south, you would be hard pressed to find someone that doesn't love themselves some cowboys. I don't think there was one moment that stands out as an ah ha in writing the Coming Home series, but more of the characters screaming to have their story be told. You don't ignore a southern gentleman when he's being persistent – no matter how many times he sweet talks you with some whispered 'darlins'.
And can you tell us a little of what we have to look forward to in the series?
Family. The bonds of those not just connected by blood – but those connected by life.  Between the Davis siblings and their close relationships with their friends, family is the center of all.
Quickfire Questions – You and Your Heroes
Your guilty pleasure?
Reality TV and vegging out on the couch all day reading. Heaven.
Your childhood crush?
Not sure about childhood, but when I was in my teens I was OBSESSED with *NSYNC.
The author who made you a reader?
Carly Phillips and Lori Foster.  I started my love affair with romance because of those two ladies.
The most attractive quality or feature in a hero?
His unwavering love for his woman/the protection of that love/and a little dirty talking doesn't hurt.
The last book you read?
Corinne Michaels Say I'm Yours.  Beautifully written and compelling. I read all three books in that series in a day.
The hottest accent?
The brits, hands down.
Must love cats, or dogs?
Cats.
The best thing a reader has ever done?
The emails that I've gotten saying a certain book touched them emotionally.  That right there is the biggest gift I could ever get.
Your dream dinner party guests?
I think that answer changes daily, but I love the dinner parties that I've had with readers.
Bad boys or clean-cut heroes?
I like a little of both – but, I think the bad boys take the lead JUSTTT a little.
The book, by any author, you would recommend for a first-time romance reader?
Anything by Kristen Ashley or Mariana Zapata.
Harper Sloan's Coming Home series begins 25th April with LOST RIDER!