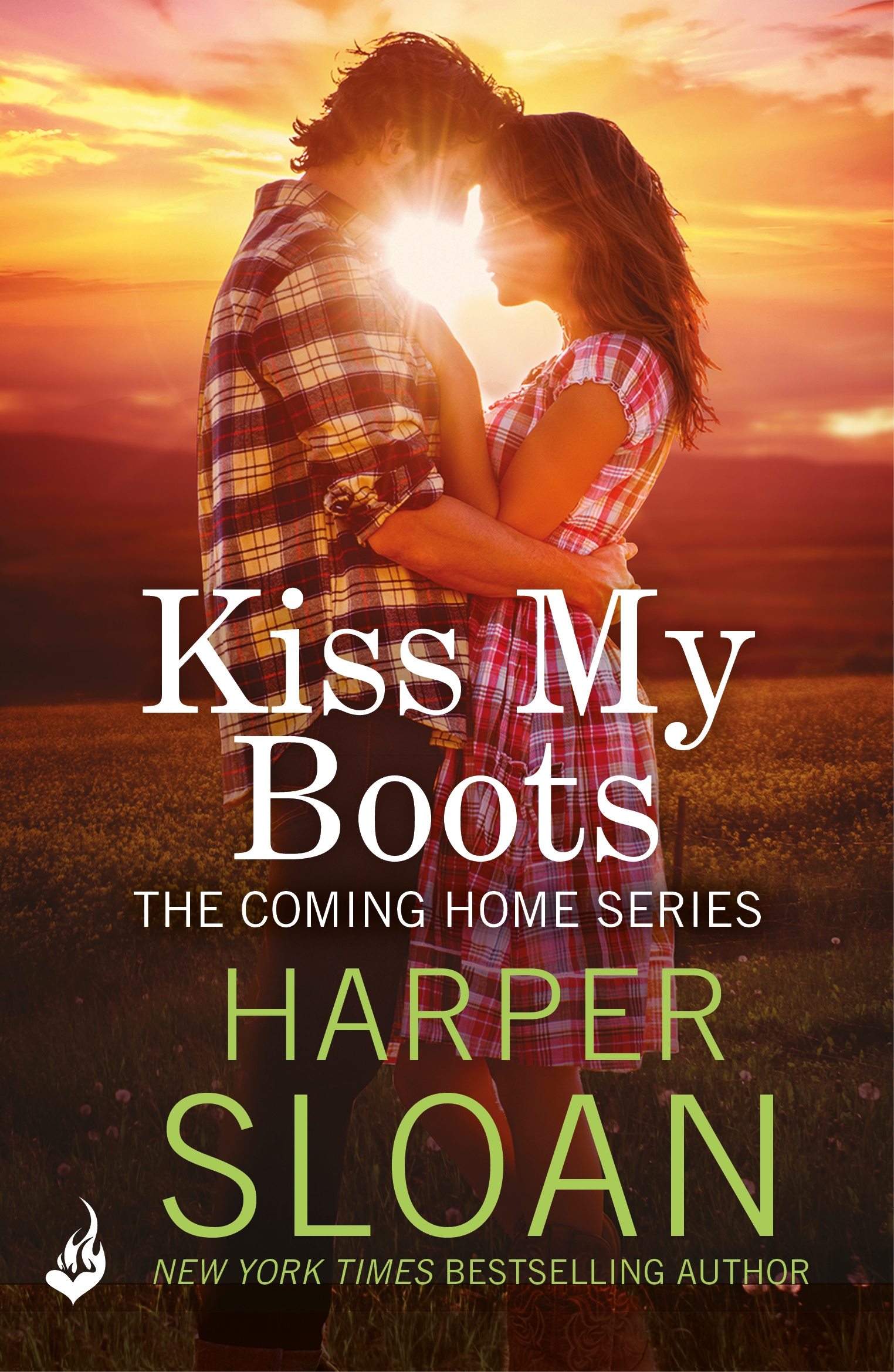 Will seductive Tate, from Harper Sloan's Coming Home series, be your #EternalBookBoyfriend?
Name: Tatum (Tate) Montgomery
Location: Pine Oak, Texas
Profession: Doctor
Age: Late twenties
Height: Six foot three inches (that's a whole lot of man)
Body type: Defined abs, large pecs and arms of steel… the word 'Adonis' has been used
Hair: Dark, wavy locks and dark stubble on his chiselled jaw
Eyes: Light blue and simply captivating
Dress sense: Old faded Wranglers and tees
In a nutshell: Despite everything his parents drilled into him, Tate has always wanted the simple life, and moving back to Pine Oak is the first step in that direction
Perfect match: A strong woman who'll make him work to win back her love and trust, but who doesn't object to being called 'Darlin''
Ideal date: A fun afternoon fishing, possibly followed by a full body check-up, Tate is a doctor after all…
Find him in: Harper Sloan's Coming Home series (Hero of Kiss My Boots)
Kiss My Boots is the second sultry novel in the Coming Home series from New York Times and USA Today bestselling author Harper Sloan. Perfect for fans of Kelly Elliott, Diana Palmer, Jennifer Ryan and Maisey Yates.

Quinn Davis is the stereotypical tomboy who prefers to live her life quietly. Of course, it doesn't help that her heart has been hardened when it comes to devilishly handsome cowboys with silver tongues. That is, until Tate Montgomery rides back into town.

Growing up, Tate only felt truly at home during the long, sweltering summers at his grandparents' farm in Pine Oak, Texas. Now, Tate has returned to his childhood sanctuary - although if he's honest, he's not just back for the wranglers and Stetsons. Quinn was a friend-turned-young-love who Tate lost when life threw him a curveball. But all it takes is one glance at the raven-haired beauty he did his best to forget for him to realize just how much he's been missing...

Want more rugged, charismatic cowboys? Don't miss the rest of this sizzling Texas-set series which began with Lost Rider.