Cookies and cookbooks with Lauren Layne…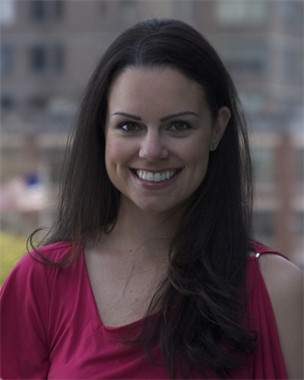 Your current TV obsession?
Don't laugh at me, but my TV obsession has been the same for years: Friends. I've seen every episode probably a dozen times, and it never gets old for me. I am chronically behind on the "in" shows, because I'm too busy watching Friends re-runs!
Your ultimate comfort food?
Macaroni and cheese…or any kind of cheesy pasta, really!
The last thing you saw at the cinema?
The live-version of Beauty and the Beast. Which, I think came out in March – perhaps I should get out more?!
To dunk cookies or not?
In theory, to dunk, but I never seem to have anything on-hand to dunk them in when a cookie comes my way!
If you could star in any role?
Anything in the Harry Potter world. I'd be happy just playing a lamp post if they'd let me!
Your most-used cookbook?
My husband's actually the cook in my family, and most of his recipes are his own, so I'm not much of a cookbook user. But, I will say that I absolutely adore Ina Garnet/Barefoot Contessa! I want to be her when I grow up!
Tea or coffee?
Coffee, although I also love peppermint tea on a winter evening!
The show you wish had not been cancelled?
Trophy Wife. It only lasted for one season, and it was brilliantly funny!
Starter or dessert?
Starter – I don't have much of a sweet tooth!
The reality TV show(s) you would go on?
I confess I've never actually watched a reality TV show! But there's a part of me that's extremely intrigued by the whole The Real Housewives of New York City. I'd be up for anything that didn't require me to sing or perform on a stage!