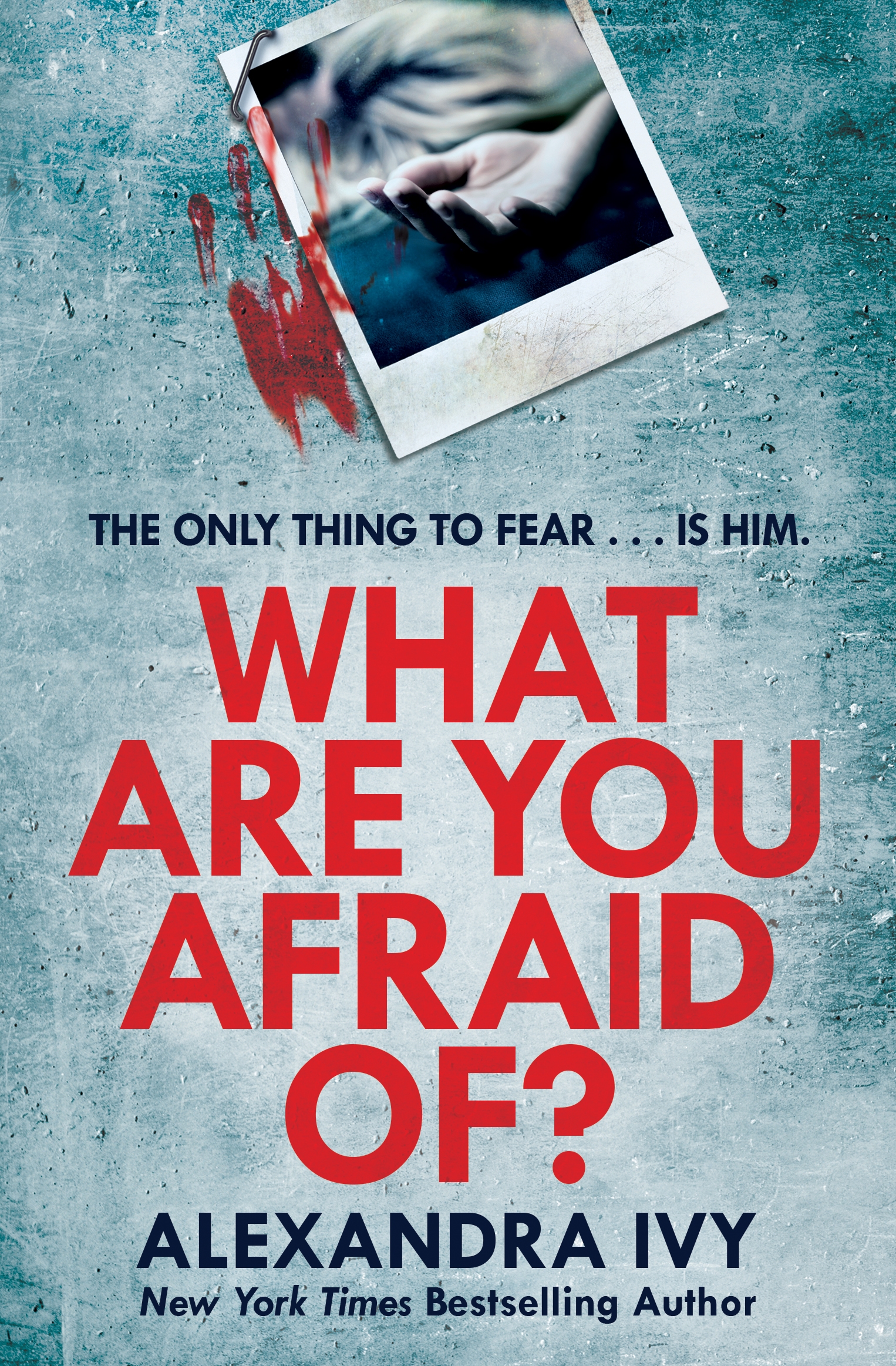 Will logical Griffin, from Alexandra Ivy's What Are You Afraid Of?, be your #EternalBookBoyfriend?
Name: Griffin 'Griff' Archer
Location: California, USA
Profession: Co-founded a successful business licensing and maintaining a database for tracking cybercriminals
Body type: Lean and sculpted, a runner's body. A long scar runs from his hip to his stomach
Hair: Dark brown and just a smidge too long
Eyes: Velvet brown
Dress sense:  A faded band t-shirt and jeans
Perfect match: A smart woman who makes his usually rational brain flustered
Ideal date: Catching serial killers together – it'll either make or break a relationship
Random fact: Griff never misses his daily run on the Californian beaches
Find him in: Alexandra Ivy's What Are You Afraid Of?
What Are You Afraid Of? is the new gripping, chilling thriller from New York Times bestselling author, Alexandra Ivy.

If you love Karen Rose, Karin Slaughter and Lisa Gardner, you'll LOVE Alexandra Ivy! Readers are raving about her!

'I could not put this book down. Its story line is pure genius and the characters are fab'

'Exhilarating...it held be captivated from the first chapter until the very end'

'A page turner if ever there was one with twists at the end that made it a very satisfying read'

The only thing to fear is...him.

Carmen Jacobs interviewed the world's most terrifying serial killers for her bestselling book, The Heart of a Predator.

When she receives a box of photographs of dead girls, she recognises the similarities to the infamous Trucker murders at once. But that killer is dead...

The police might not believe her, but Carmen knows there's a monster out there, paying homage to other murderers. Yet this isn't just a copycat. It's a vendetta.

All clues point to a killer obsessed with Carmen - someone who knows her work, her past, her secrets. Someone who won't be satisfied until he has made all her deepest fears come true...

Look for more page-turning suspense from Alexandra Ivy with Pretend You're Safe and You Will Suffer, out now.