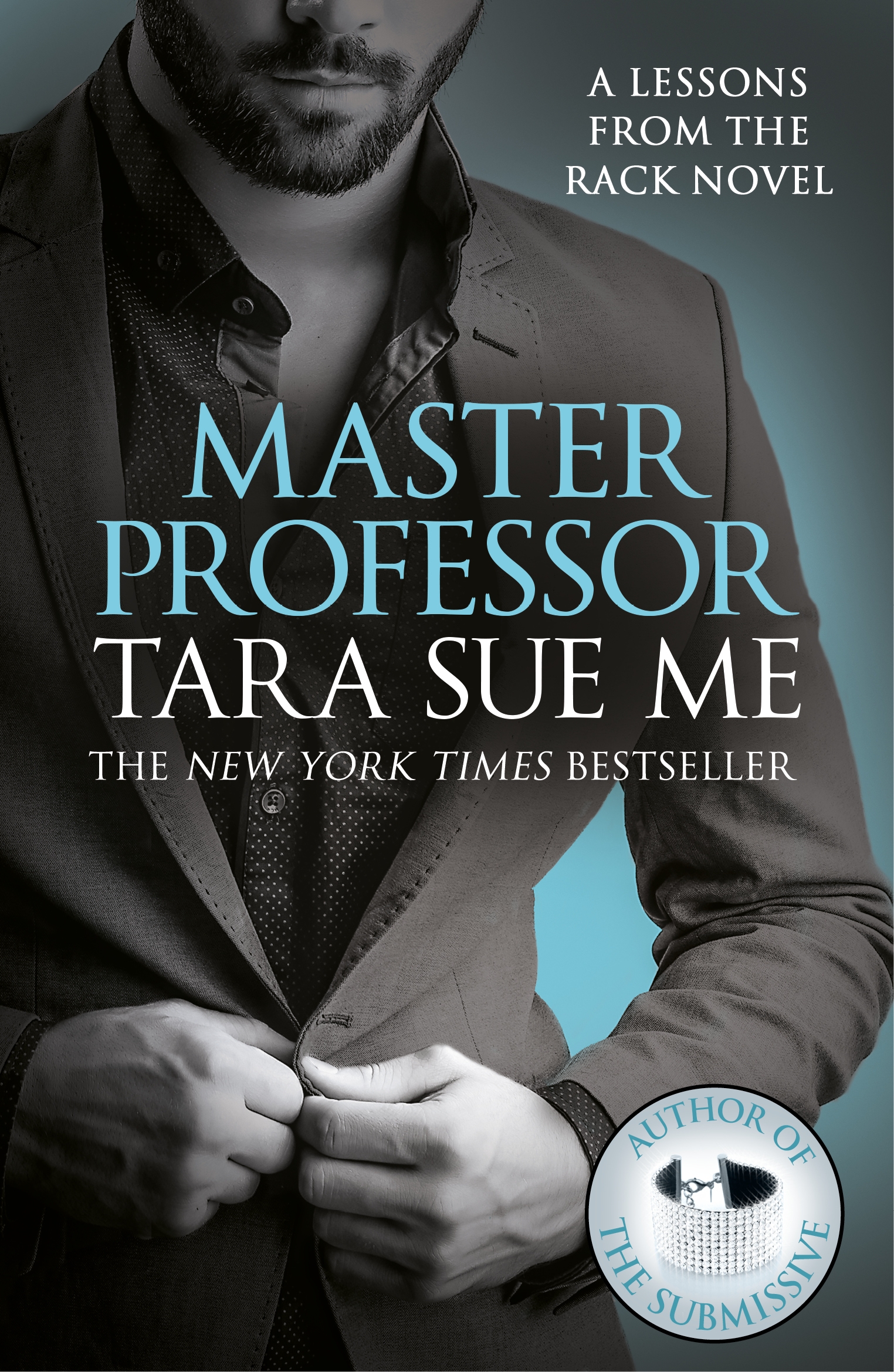 Will masterful Fulton, from Tara Sue Me's Lessons From The Rack series, be your #EternalBookBoyfriend?
Name: Fulton Matthews
Profession:  Director of Incoming Students at the RACK Academy
Height: Towering but not intimidating – unless he wants to be!
Body type: Broad, his chest and thighs are strongly muscled
Hair: Thick, dark and frequently tousled
Eyes: Blue eyes switching between warm summer sky and ice cold depending on his mood
Dress sense: T-shirt and jeans
In a nutshell: A man who thought he had everything figured out, until a certain woman arrives to throw his world off balance
Perfect match: An untutored woman he can help discover her fantasies
Ideal date: An intimate dinner showing his sub off to the world, before they return home for more private entertainment
Interests: Fulton is a keen runner
Random fact: Fulton is a deceptively good swing-dancer
Find him in: Tara Sue Me's Lessons From The Rack series (Hero of Master Professor)
Master Professor is the first book in the enticing Lessons From The Rack series from Tara Sue Me, the New York Times bestselling author of the electrifying Submissive series. For fans of E. L. James, Sylvia Day, Maya Banks and Beth Kery.

Students are begging to be held after class... Andie Lincoln is madly in love with Terrence Knight - her childhood friend-turned-Hollywood's newest golden boy. But he's a Dominant and wants her trained as a submissive before he'll consider a relationship with her. He enrolls her at the RACK Academy with strict instructions for her teachers: do whatever you need to, but don't take her virginity.

Fulton Matthews, the director of incoming students, is enthralled by Andie. Though he questioned her enrollment at first, watching her discover her submissive nature is hotter than his most intense fantasy. Under his control, her sexual awakening brings him to his knees.

Yet they can only go so far. Andie belongs to another and he's bound by a contract that strictly forbids relationships between teacher and student. But when Terrence comes to collect his prize, Fulton discovers it's not easy to let her go...

Before there was the fan fiction that became Fifty Shades of Grey, there was The Submissive... Indulge in the series that started it all: The Submissive, The Dominant, The Training, The Chalet, The Enticement, The Collar, The Exhibitionist, The Master, The Claiming, The Exposure and The Flirtation.